The Savage x Fenty Show is an annual fashion show and multimedia event created by singer and entrepreneur Rihanna for her lingerie brand, Savage x Fenty. The show aims to celebrate diversity, inclusivity, and empowerment, redefining traditional beauty standards in the fashion industry. It serves as a platform for showcasing the brand's latest collections, featuring a diverse range of models, performers, and artists.
Rihanna launched Savage x Fenty in 2018 with the vision of creating a lingerie brand that caters to women of all shapes, sizes, and skin tones. The brand quickly gained attention for its inclusive approach, offering an extensive range of sizes from XS to 3X and providing a wide variety of nude shades to match different skin tones. The Savage x Fenty Show emerged as a natural extension of this ethos, pushing the boundaries of traditional fashion presentations.
Savage X Fenty Show Model Names List
Angela Aguilar
August Atkinson
Bella Hadid
Bella Poarch
Cara Delevingne
Cindy Crawford
Daddy Yankee
Damson Idris
Daniel Aguilera
Erykah Badu
Gigi Hadid
Indira Scott
Irina Shayk
Jazmine Sullivan
Joan Smalls
Lizzo
Marsai Martin
Nas
Normani
Precious Lee
Ricky Martin
Rosalía
Sabrina Carpenter
Shea Coulee
Sheryl Lee Ralph
Simu Liu
Slick Woods
Soo Joo Park
Taraji P. Henson
Taylour Paige
Troye Sivan
Valentine Alvarez
Unlike traditional runway shows, the Savage x Fenty Show is a multimedia extravaganza that combines fashion, music, dance, and art. Each year, the event is held in a unique and immersive setting, creating a captivating experience for both the live audience and viewers at home. The show is typically streamed on a major platform, reaching a global audience and generating significant buzz on social media.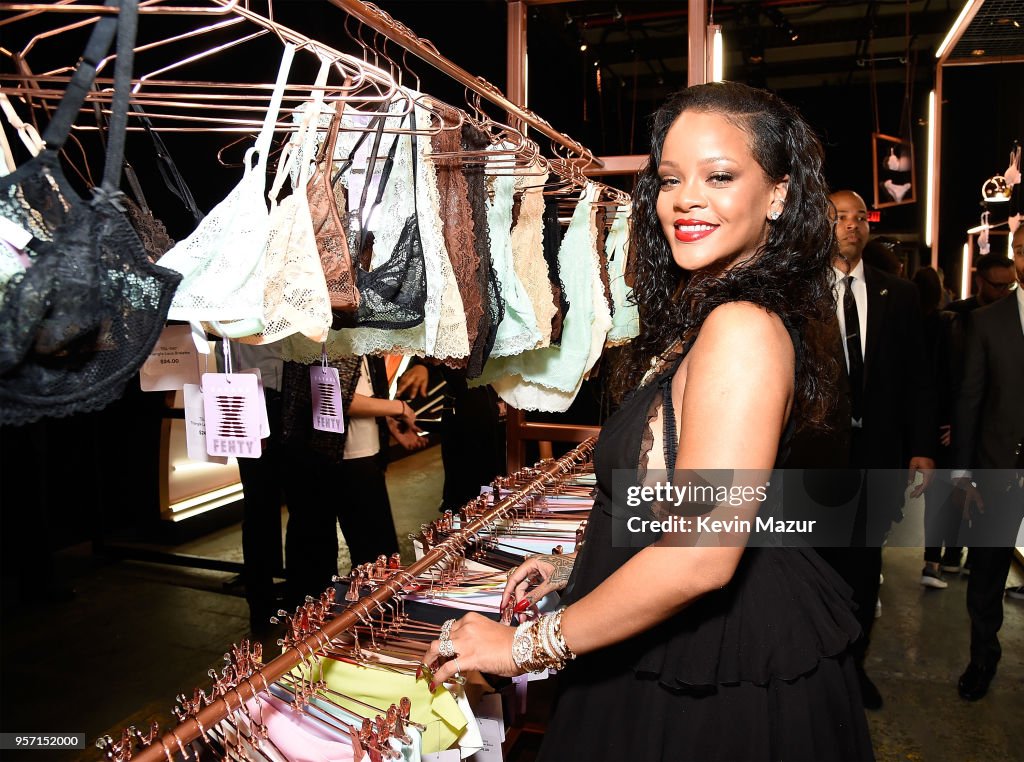 One of the most remarkable aspects of the Savage x Fenty Show is its emphasis on diversity and representation. Rihanna takes great care in selecting a cast of models that reflects a wide range of body types, ethnicities, and gender identities. This commitment to inclusivity has garnered praise from fans and industry insiders alike, as the show showcases beauty in all its forms and challenges conventional standards of attractiveness.
In addition to featuring a diverse lineup of models, the Savage x Fenty Show also showcases performances from acclaimed musicians, dancers, and artists. Rihanna herself often takes the stage to perform her latest hits, adding her signature style and charisma to the event. The performances are carefully choreographed to complement the lingerie collections, creating a seamless fusion of fashion and entertainment.
The Savage x Fenty Show has become a highly anticipated event within the fashion industry, with many eagerly awaiting each year's edition. The show serves as a platform for emerging designers and artists, providing them with exposure on a global stage. It has also sparked important conversations about representation and inclusivity, encouraging other brands to rethink their approach to fashion shows and marketing campaigns.
By using the Savage x Fenty Show as a vehicle for empowerment and self-expression, Rihanna has demonstrated her commitment to creating a more inclusive and diverse fashion industry. The event celebrates individuality, encouraging women to embrace their bodies and express their personal style with confidence. Through the combination of fashion, music, and performance, the Savage x Fenty Show has redefined what it means to showcase lingerie and has undoubtedly made a lasting impact on the industry as a whole.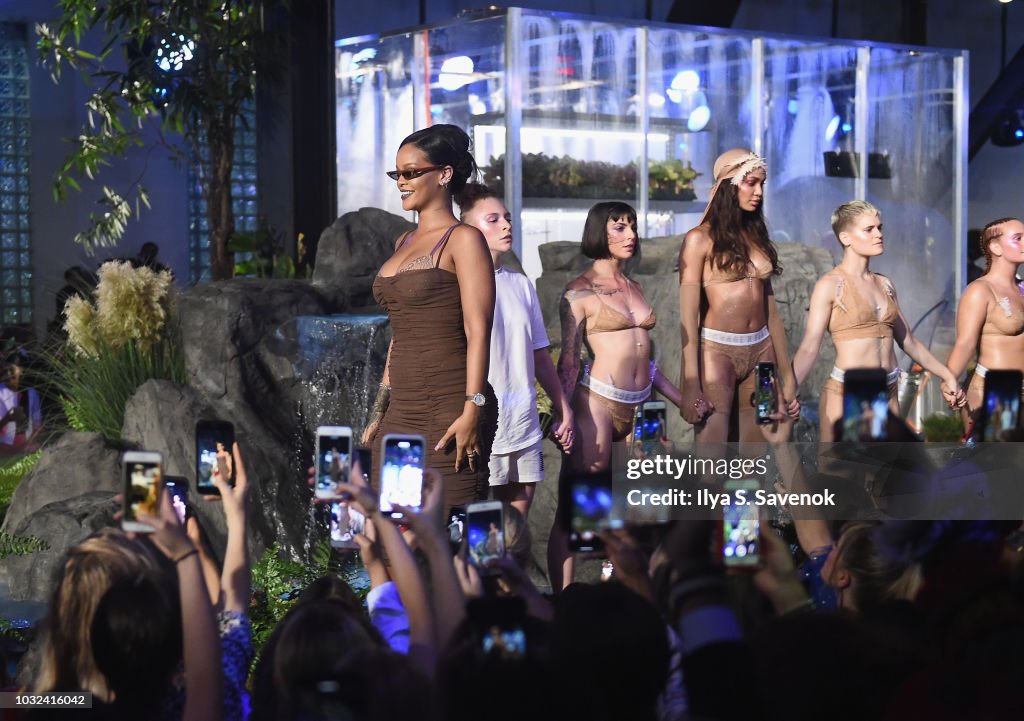 Who is the face of Savage Fenty?
The face of Savage X Fenty, the lingerie brand, is the singer, songwriter, and entrepreneur Rihanna. She is also the founder of Savage X Fenty and has been heavily involved in promoting and modeling for her brand.
Who modeled in Fenty show?
Fenty fashion show featured a diverse range of models from different backgrounds and walks of life. Some of the notable models who have walked in Fenty shows include Naomi Campbell, Gigi Hadid, Bella Hadid, Cara Delevingne, Joan Smalls, Paloma Elsesser, and Slick Woods, among others.
Who are the models in Fenty Vol 3?
Normani, Troye Sivan, Gigi Hadid, Vanessa Hudgens and Nas are among the models and performers in this year's Fenty Vol 3 show.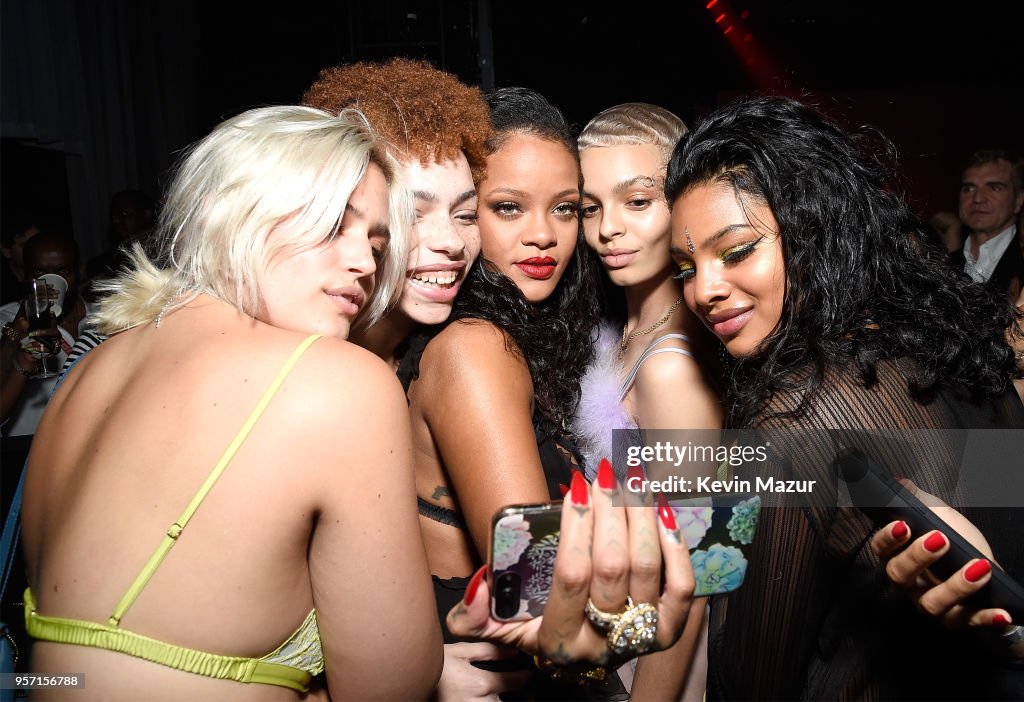 People Also Search for: savage x fenty male models names, savage x fenty model casting 2023, savage x fenty models 2022, savage x fenty show vol 4 performers, savage x fenty instagram models, savage x fenty show vol 1 performers, savage fenty dancers list, savage x fenty show vol 4 dancers