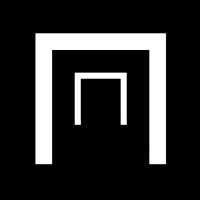 Industry
: Marketing and Advertising
Sector
: Private
Incorporated in United States Of America (USA)Contact at Phone
:
Mail at
:
Official Website
: https://www.chamber.media/
Official Address
: 345 S 500 E, American Fork, Utah 84003, US
About Chamber Media Agency USA
Chamber.Media which is founded in 2014 makes large scale digital sales videos that drive millions in trackable sales, tens of thousands of social shares, press features, and influence in culture.
In the five years of operation has grown to become a specialist publisher and media agent. Our program spans creative development, production, testing, ad buying and press seeding across Facebook, YouTube and influencers.
Chamber.Media specializes in Media Buying, Video Production, YouTube Ad Buying, Facebook Ad Buying, Native Ad Buying, Influencer Integration, Press Seeding/Outreach, Digital PR, Customer Acquisition, Creative Direction, Social Media Strategy, Digital Marketing.
Chamber Media Agency USA Operation Hours
Monday : 9am–6pm
Tuesday : 9am–6pm
Wednesday : 9am–6pm
Thursday : 9am–6pm
Friday : 9am–6pm
Saturday : Closed
Sunday : Closed
Branch 1:
613 S Prospect Ave Unit 202, Redondo Beach, California 90277, US
Branch 2
: 1024 W 700 S Unit B, Pleasant Grove, UT 84062, US
Chamber Media Agency USA Map Location