Shang-Chi and the Legend of the Ten Rings will make its way to Disney+ on November 12th, but if you don't have Disney+ or if you want to own the film and its wealth of special features, then you'll have to wait a few more weeks. Disney has announced that the hit Marvel movie is set for release on 4K, Blu-ray, and DVD on November 30th, just in time to put it on your Christmas list.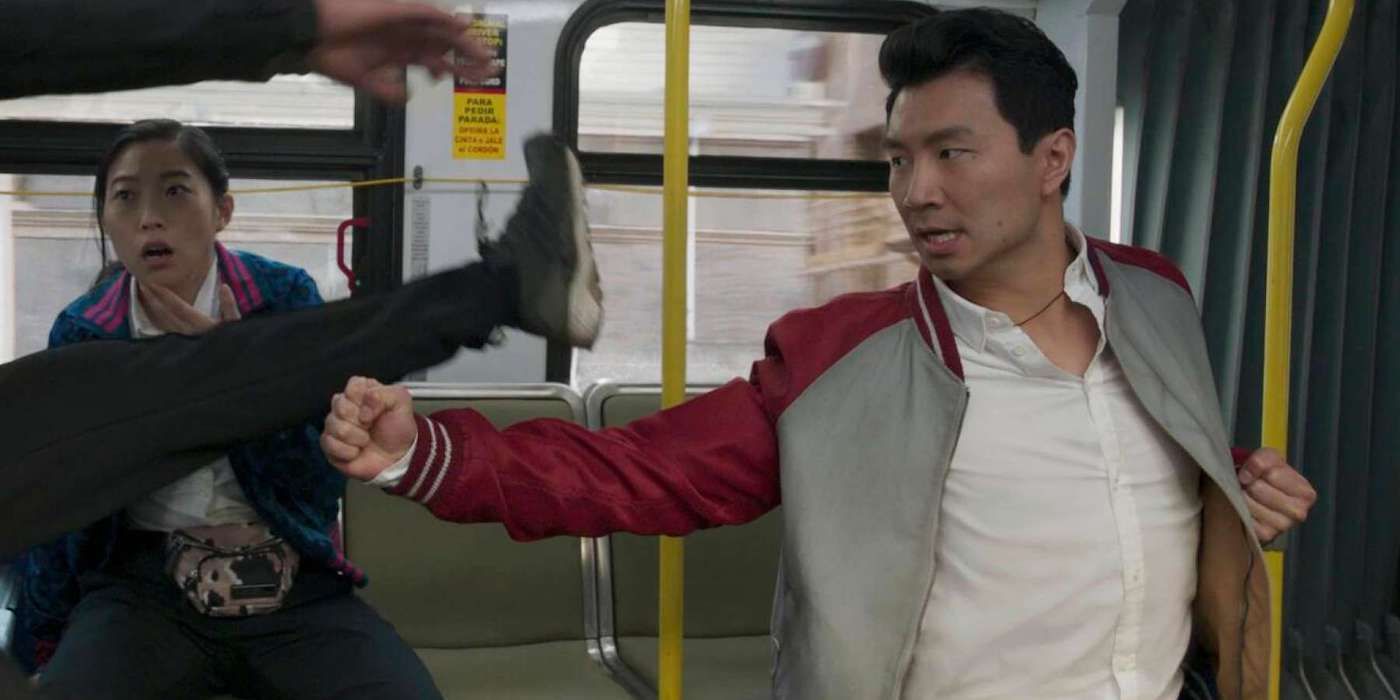 RELATED: 'Shang-Chi' to Hit Disney+ in November
The upcoming 4K and Blu-ray will also have a wealth of special features including all these deleted scenes:
They're Waiting – Shang-Chi and Katy connect with Xialing over a call.
Take a Shot – Katy has a moment of resolve during a battle.
Apology – Years after his sudden absence, Shang-Chi tries to apologize to Xialing.
I'm Here – Shang-Chi and Katy have a conversation in the alley. Katy reassures Shang-Chi that she will always be his support system.
Pep Talk – In order to turn the tide, Razor Fist encourages Katy during the middle of a battle.
Greatness – Trevor and Katy bond over passions in their getaway car.
Escape Tunnel – The gang slips out through Trevor's escape tunnel in order to secure a getaway vehicle.
Two Sons – Xu Wenwu compares Shang-Chi and Razor Fist during a tense dinner.
Postcard – Shang-Chi and Xu Wenwu reunite as father and son. Shang-Chi makes it clear he disagrees with Xu Wenwu's philosophy.
Just Friends – Katy and Xialing get to know each other. Xialing asks Katy some personal questions.
Do It Yourself – Xu Wenwu returns to his empire after the Iron Gang boss is captured.
Other special features include a gag reel, "Building a Legacy" (Go behind the scenes and explore Shang-Chi's explosive debut in the Marvel Cinematic Universe), "Family Ties" (A deep dive into the rich but complicated legacy of Shang-Chi and Xu Wenwu), and an audio commentary with director Destin Daniel Cretton and writer Dave Callaham. That's not a bad set of bonus features, especially if you want to dive in a little deeper with the movie.
KEEP READING: 'Shang-Chi': How Tony Leung's Performance Makes Wenwu One of the MCU's Best Villains
from Collider - Feed https://ift.tt/3ojWjYS
via
IFTTT