The second season of The Flight Attendant will find Kaley Cuoco living "her best sober life" in Los Angeles and working as a CIA asset in her spare time, HBO Max has revealed. The streamer also unveiled new cast members and some colorful character descriptions.
Developed by Steve Yockey and based on a novel by Chris Bohjalian, The Flight Attendant debuted in 2020. In Season 1, Cuoco's alcoholic flight attendant Cassie Bowden discovers a dead body in her bed one morning, without any recollection of what happened the previous night. She goes on a quest to discover the truth, while being tailed by the authorities that are looking at her as a prime suspect.
In Season 2, Cassie is sent on an overnight assignment where she inadvertently witnesses a murder, entangling her in another case filled with international intrigue. Production on the second season has begun and it will be shot in Los Angeles, Berlin, and Reykjavik, for a 2022 release.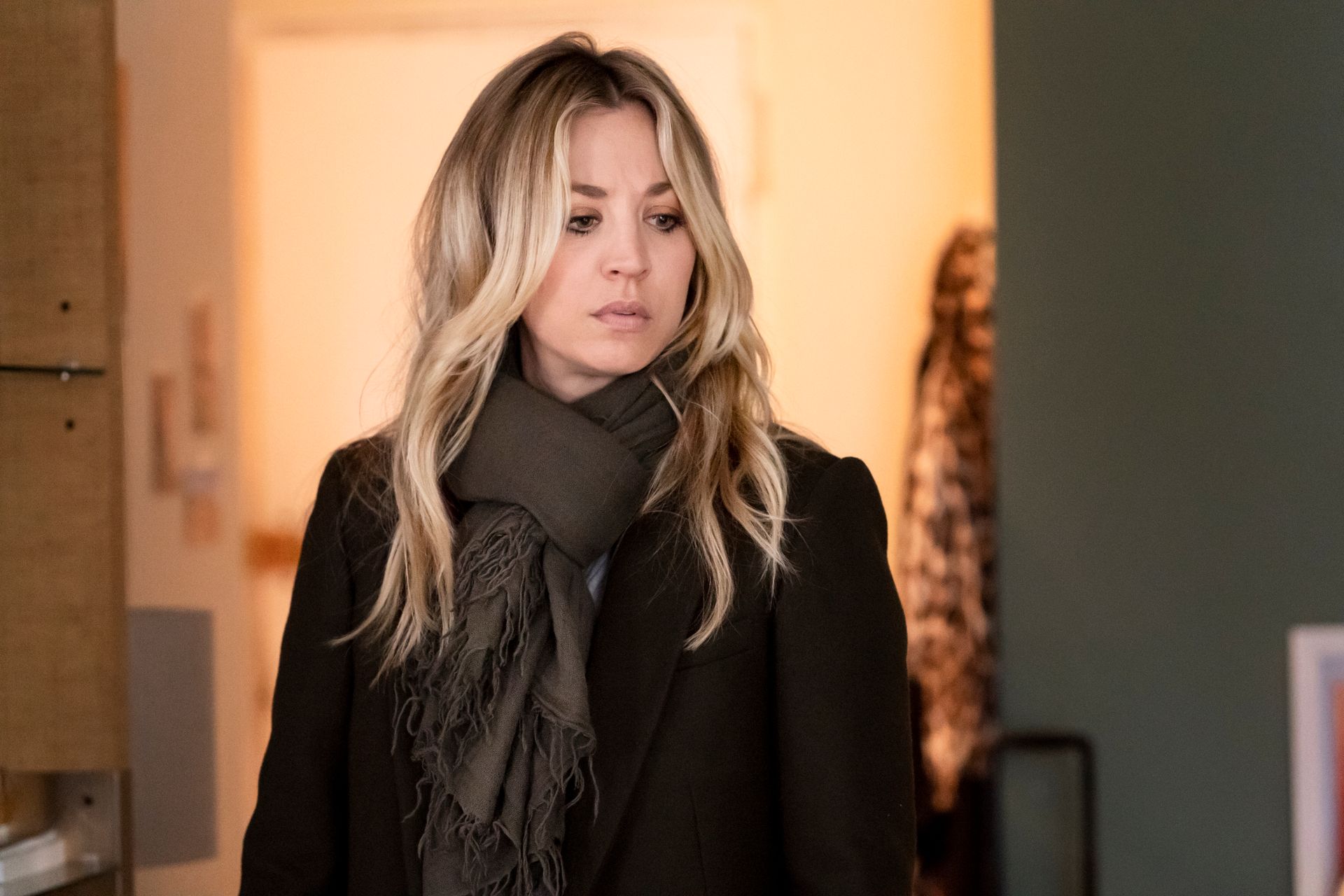 RELATED: Zosia Mamet on How the Legacy of 'Girls' Led Her to 'The Flight Attendant'
Mo McRae has been cast as Benjamin Berry, "a career CIA officer who may have a bad habit of getting a little too involved with his assets." Callie Hernandez and JJ Soria will play Gabrielle and Esteban Diaz, a bounty-hunting couple that complements each other. Gabrielle is quick to anger and her "impulse control issues get in the way of her job." Esteban is her foil, "but often gets just as heated as his girlfriend."
Recurring cast members will include Cheryl Hines (Curb Your Enthusiasm) as Dot Karlson; Jessie Ennis (Mythic Quest) as Jenny; Mae Martin (Feel Good) as Grace St. James; Margaret Cho (Good on Paper) as Utada; Santiago Cabrera (Star Trek: Picard) as Marco; and Shohreh Aghdashloo (The Expanse) as Brenda. Season 1 regulars Zosia Mamet, Griffin Matthews, Deniz Akdeniz, and Rosie Perez will also return, along with guest stars T.R. Knight, Yasha Jackson, and Audrey Grace Marshall.
Despite the overt nods to caper films of the 1960s, The Flight Attendant is also a serious drama about addiction. Cuoco, who received an Emmy nomination for her performance, had previously told Variety that the second season will continue to explore Cassie's struggle with alcoholism. She said, "She thinks this is going to be quick and easy, and I'm nailing this! And she's going to learn really fast that this is a lifelong issue that will not be cured for her overnight."
Season 2 of The Flight Attendant will air on HBO Max in 2022.
KEEP READING: 'The Flight Attendant' Review: An Engaging Black Comic Mystery with Some Minor Turbulence
from Collider - Feed https://ift.tt/3kGcOwf
via
IFTTT