Back in May, Accelerate Games and Signal Studios announced that they would be remastering both Toy Soldiers and Toy Soldiers: Cold War in full HD, along with creating a full sequel called Toy Soldiers 2: Finest Hour. A new trailer has been released for the HD remaster of the original game, and it shows off plenty of gameplay, as well as a new release date.
The trailer shows much of the gameplay elements for Toy Soldiers HD. This includes many environments, armies of soldiers, a wide variety of guns and turrets, planes, tanks and more, and we can see that all of it has been completely remastered for a newer generation. It also shows off the different views you can experience the game in, being both the top-down and the first-person POV.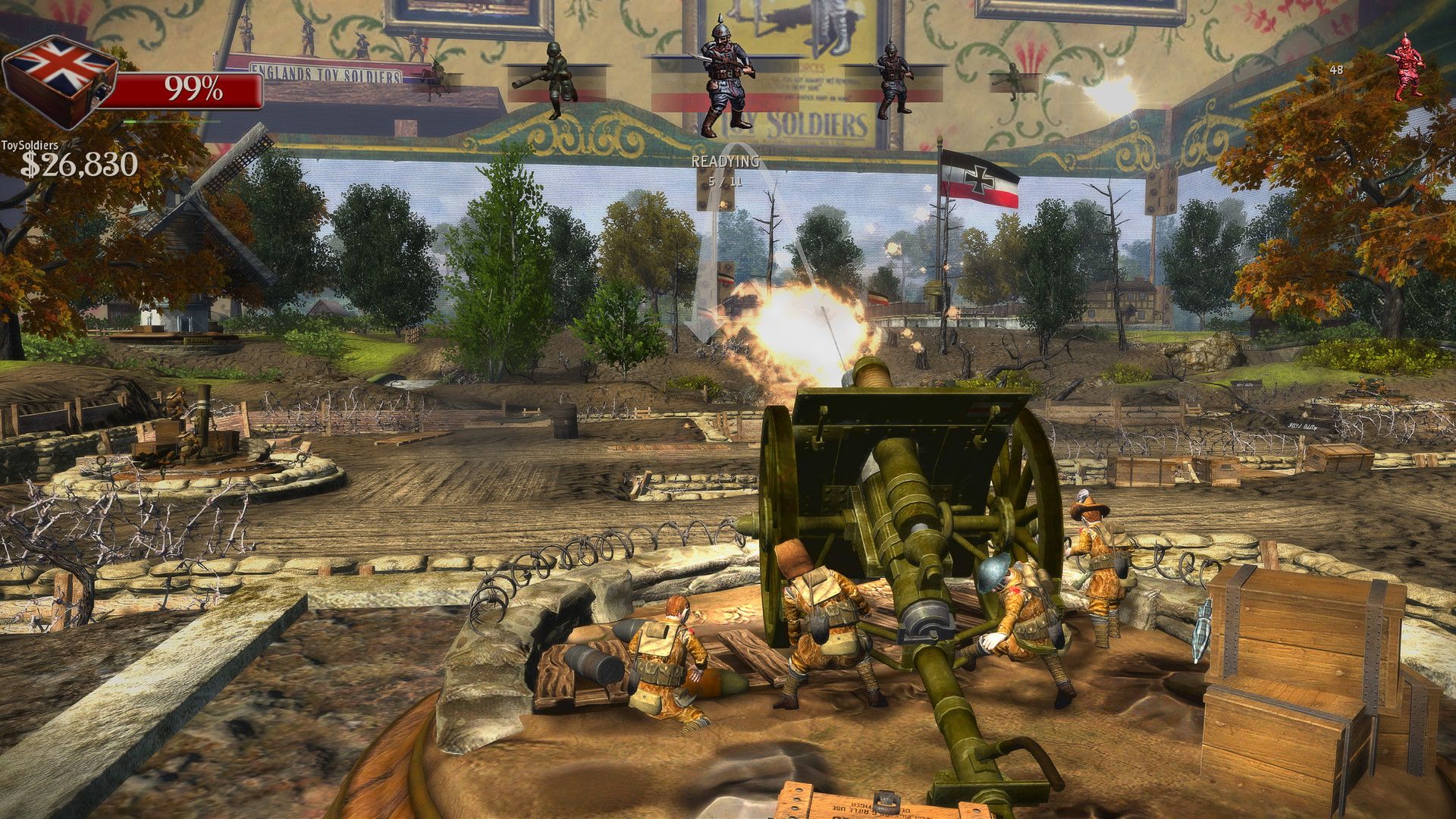 RELATED: Here's How Remakes and Remasters Are Revitalizing Video Game Franchises in 2021
Toy Soldiers HD will be available on Playstation 4, Xbox One, Nintendo Switch, and PC, and it will be a digital only release. The game will be a bundle including both the original Toy Soldiers and Toy Soldiers: Cold War, and will even include DLC packs such as the Invasion! and The Kaiser's Battle packs. While there is still no word on Toy Soldiers 2: Finest Hour, this will give fans something to look forward to while we wait for more news on the upcoming game, and give gamers interested in the franchise a chance to experience the action strategy games for the first time.
The end of the trailer shows a release date of September 9, 2021. This is a small pushback from its original release date of August, but the reason for the delay is not given.
You can check out the new trailer below:
https://www.youtube.com/watch?v=Evr_vmSZCsE
KEEP READING: The 'Lion King' and 'Aladdin' 16-Bit Video Games Are Getting HD Remasters
from Collider - Feed https://ift.tt/2W2Y0xS
via
IFTTT