Warner Bros.' The Suicide Squad claimed the top spot at the Friday box office, but things are looking a little hairy. The film's $12.1 million opening day haul from 4,002 theaters, including $4.1 from Thursday previews, is under the $13 million with which the DC Extended Universe's biggest flop, Birds of Prey, debuted with in 2020.
Directed by James Gunn, The Suicide Squad is expected to deliver a three-day opening in the mid-$20 million range now, which is lower than the $30 million-plus that WB was (conservatively) hoping for. This is especially surprising considering the solid pre-release buzz that the film was generating, thanks to near franchise-best reviews and proven interest in the property (David Ayer's 2016 original made nearly $750 million worldwide). Consider that film's $65 million on Friday and $133 million weekend haul, and it can't help but feel like Gunn's film, budgeted at $185 million, is in a tough spot.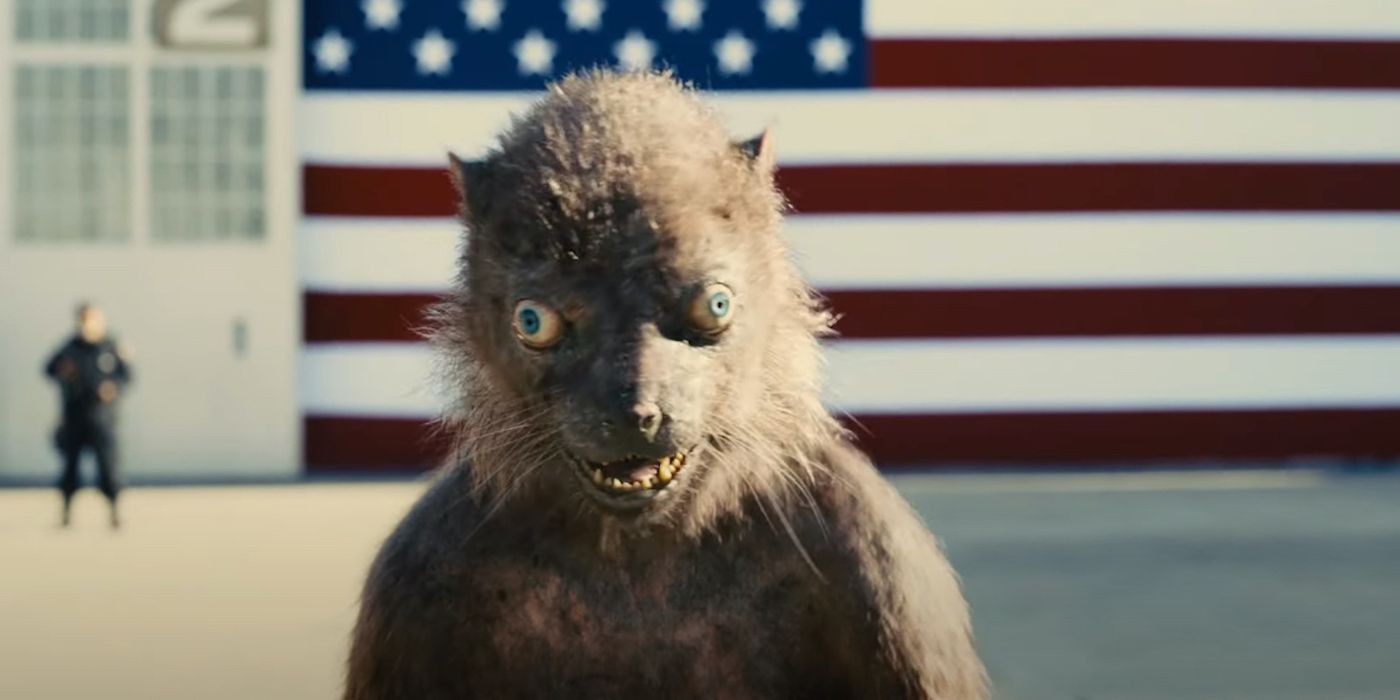 RELATED: 'The Suicide Squad' Killer Easter Eggs Explained: Did You Catch All These References?
It's worth noting two crucial factors: the delta variant of the coronavirus, and the fact that Warner Bros. made The Suicide Squad essentially available for free to HBO Max subscribers day-and-date, though other Warner Bros. movies have debuted to bigger numbers despite also streaming on HBO Max.
Birds of Prey, directed by Cathy Yan, made $33 million in its opening weekend domestically, and tapped out with $84.2 million domestic and $201.9 million worldwide, failing, by most accounts, to break even. It'll be worth keeping an eye on just how closely The Suicide Squad matches the trajectory of Yan's film — both are rated-R, and feature Margot Robbie's Harley Quinn.
The number two spot was claimed by Disney's Jungle Cruise, starring Dwayne Johnson and Emily Blunt. Jungle Cruise's estimated $14.9 million second weekend bow will take its total domestic earnings to $64.5 million. Keep in mind, Disney has also made the film available to Disney+ subscribers at $30 a pop.
M. Night Shyamalan's modestly-budgeted thriller Old took the number three spot, with an estimated $3.8 million for the weekend, pushing its total to $38.2 million. It's one of only two films in the top five that isn't also available to stream. At number four is Marvel's Black Widow, which is currently the subject of a lawsuit centered on its release strategy. The film will cross $173.9 million after this weekend's estimated $3.5 million haul. The top five was rounded off by director Tom McCarthy's Cannes title Stillwater, starring Matt Damon. The film took $770,000 on Friday, for an estimated weekend cume of $9.5 million.
Next weekend will see Disney's Free Guy (a Fox title), starring Ryan Reynolds, taking on Sony's Don't Breathe 2, featuring the return of Stephen Lang's The Blind Man.
KEEP READING: How 'The Suicide Squad' Ending Upends Superhero Cinema Conventions
from Collider - Feed https://bit.ly/3xvFJWI
via
IFTTT