When HBO Max launched, it came with an advantage that Disney+ and Apple TV+ didn't have: Beyond flagship original series like Love Life and Legendary, there is also the full weight of Warner Bros. legacy — specifically, the decades of producing amazing film and television. On the TV side, this is especially exciting, because thanks to the prestige network which makes up 50 percent of this service's name, that means a ton of exciting series.
In addition, there are also a lot of TV shows which have been in streaming flux for a while. Some of them, like Doctor Who and Ricky Gervais and Stephen Merchant's original version of The Office, are now coming to HBO Max thanks to a deal made between Warner and the BBC. Some of them, like Friends and Pretty Little Liars, you might not have ever known were owned by Warner Bros., thanks to the way deals between networks and studios work. In short: There's a lot of great TV shows to watch on HBO Max.
Below are over 50 of the best series currently available to stream on HBO Max, with a special emphasis on the HBO original series that have helped the network win dozens and dozens Emmys over the course of its lifetime. And things are only going to get better from here, as there are a ton of other classic series which will eventually join the service, plus a number of exciting originals that, fingers crossed, will be finished in time to join this list.
Editor's note: Last updated on August 20th to add Miracle Workers.
RELATED: Here's What's New on HBO Max in July 2021
Miracle Workers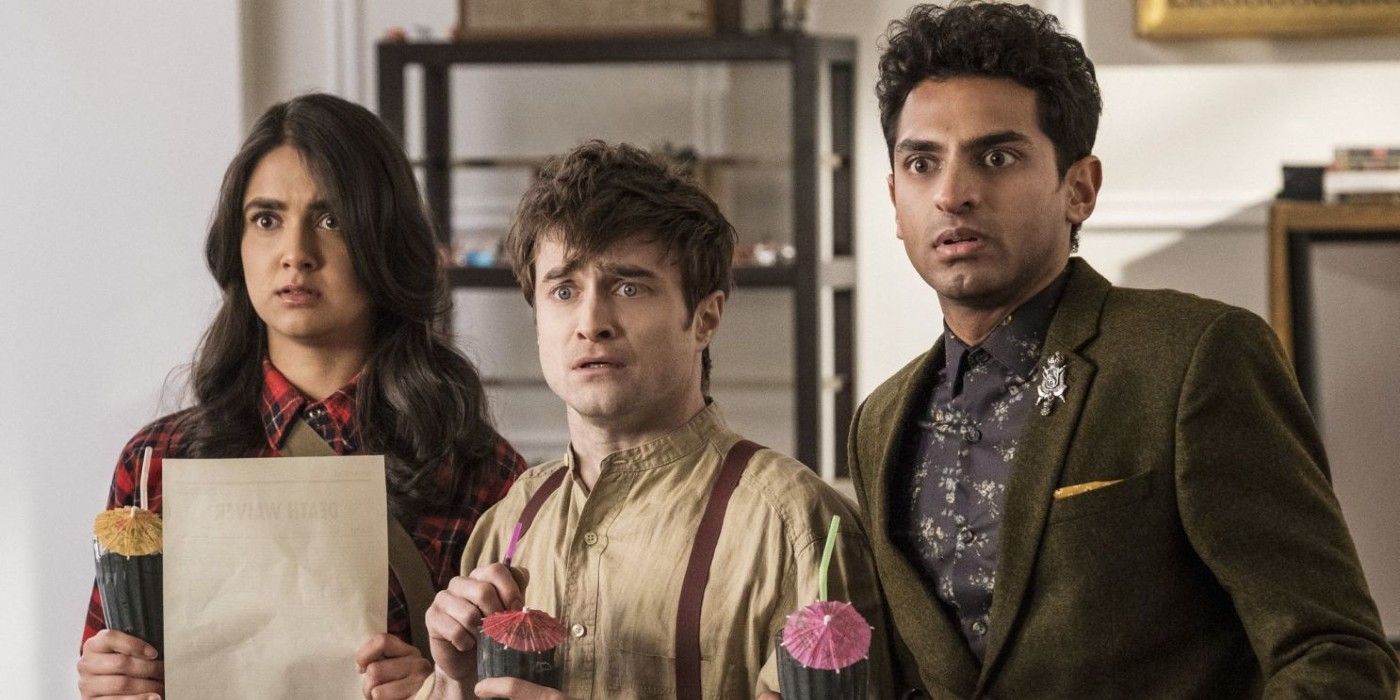 Created by: Simon Rich
Cast: Daniel Radcliffe, Steve Buscemi, Geraldine Viswanathan, Karan Soni, and Jon Bass
The anthology comedy series Miracle Workers is an absolute delight, and is guaranteed to improve your mood. Each season is a different story and setting, but with the same cast. Season 1 finds Steve Buscemi playing God, while Daniel Radcliffe is an angel trying to prove to God that Earth is still worth saving in the face of almost certain destruction. Season 2 takes the story to the Dark Ages, and finds Radcliffe playing a spoiled prince while Buscemi plays a lowly worker outside the castle. And Season 3 tackles the Oregon Trail, currently airing on TBS. Through it all, the show delights in a modern sense of humor while also showing the best of humanity. — Adam Chitwood
The White Lotus
Created by: Mike White
Cast: Murray Bartlett, Connie Britton, Jennifer Coolidge, Steve Zahn, Alexandra Daddario, Fred Hechinger, Jake Lacy, Brittany O'Grady, Natasha Rothwell, Sydney Sweeney, and Molly Shannon
Imagine if Midsommar and Hereditary filmmaker Ari Aster made Forgetting Sarah Marshall, and you have an idea of what The White Lotus is like. This HBO limited series launched in the summer of 2021 and across six episodes, follows various guests at the tropical White Lotus resort during a weeklong stay. In the vein of Downton Abbey, the show also covers the point of view of the resort's staff, contrasting the attitudes and biases of the wealthy guests with those who are paid to serve them. There's an anxiety running throughout the whole season (the first episode reveals that someone dies, but you don't find out who until the finale), but it's all darkly funny and wildly compelling. – Adam Chitwood
Curb Your Enthusiasm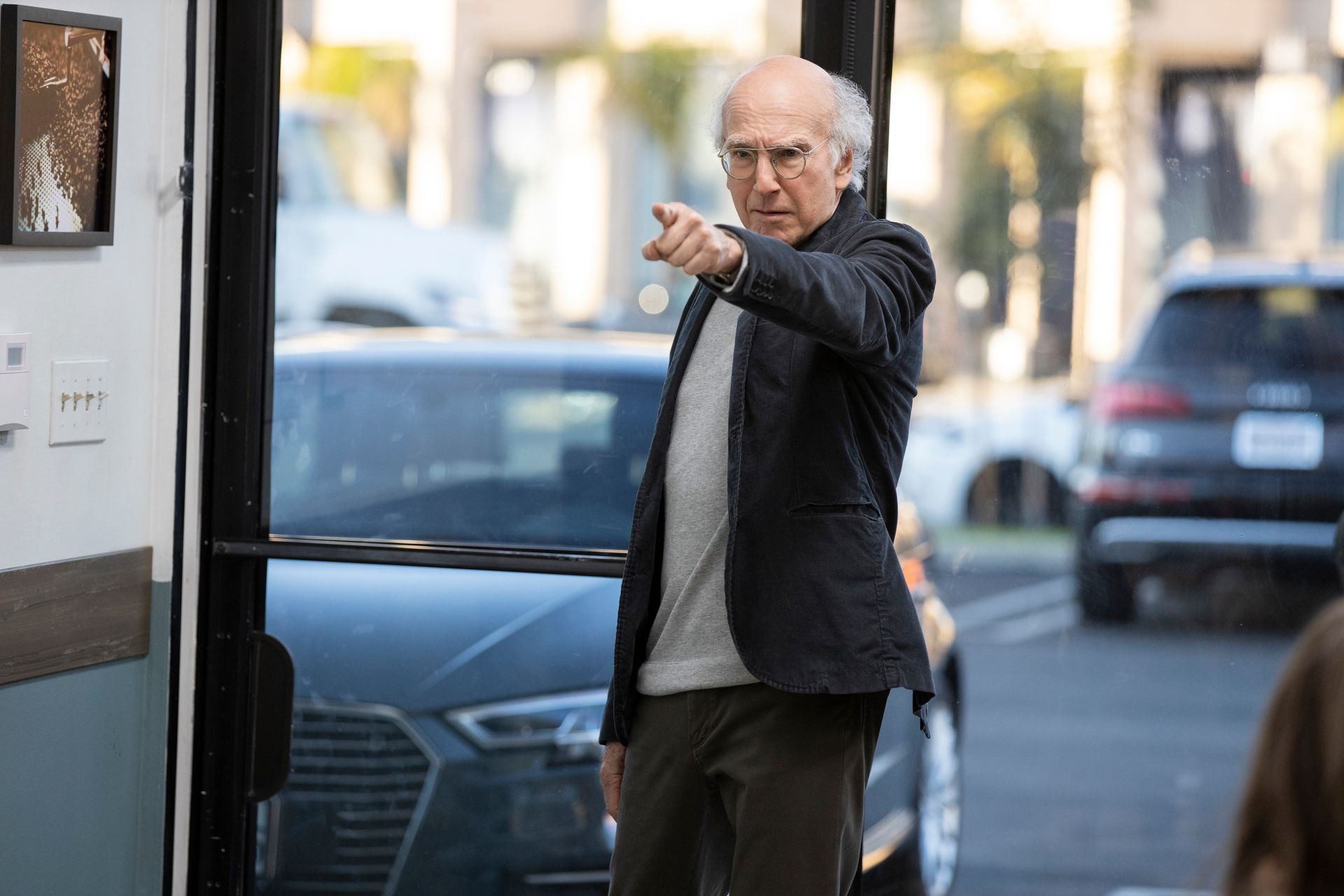 Created by: Larry David
If you're in the mood for something that's hilarious and a little embarrassing, well Curb Your Enthusiasm is one of the best comedy series ever made. The show was created by Larry David not too long after he left Seinfeld, and finds him playing a fictionalized version of himself in relatively mundane yet relatable situations. Each episode is entirely improvised, and the plot is usually something silly – Larry gets roped into helping a stranger move, or Larry says something rude to his best friend's wife – and yet David's reaction and performance is so funny it hurts. Come for the comedy, but stay for Season 7's staging of a Seinfeld reunion that actually works as a genuine Seinfeld reunion episode. – Adam Chitwood
The Nevers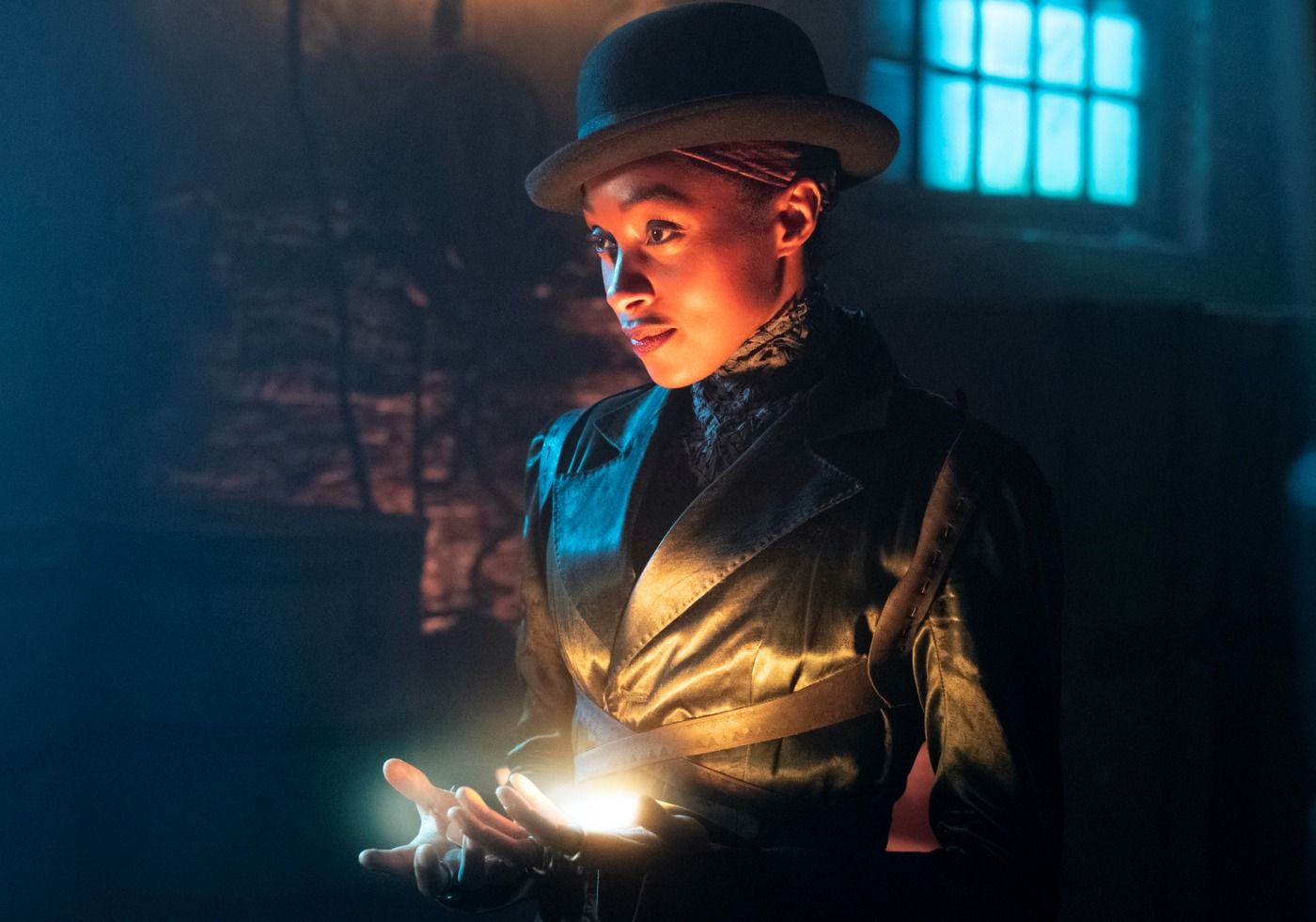 Created by: Joss Whedon
Cast: Laura Donnelly, Ann Skelly, Olivia Williams, Tom Riley, James Norton, Pip Torrens, and Dennis O'Hare
This one flew under the radar a bit (for reasons that are kind of obvious), but if you're into female-driven sci-fi then The Nevers is a must-watch. Launched in 2021, the series takes place in Victorian-era London a few years after people suddenly started exhibiting supernatural powers for reasons unknown. The vast majority of these people turn out to be women, and Laura Donnelly plays a woman who runs a home that serves as a place of refuge for them — a Professor X to the X-Men, of sorts. Mystery abounds as to where these powers came from and who's trying to snuff them out, but a shocking twist in Episode 5 recontexualizes everything you've just seen and really solidifies exactly what this show is. It's best to go in blind, but if the idea of a Victorian-era superhero-type sci-fi drama led by wonderfully complex female characters sounds up your alley, give this one a go. - Adam Chitwood
The Knick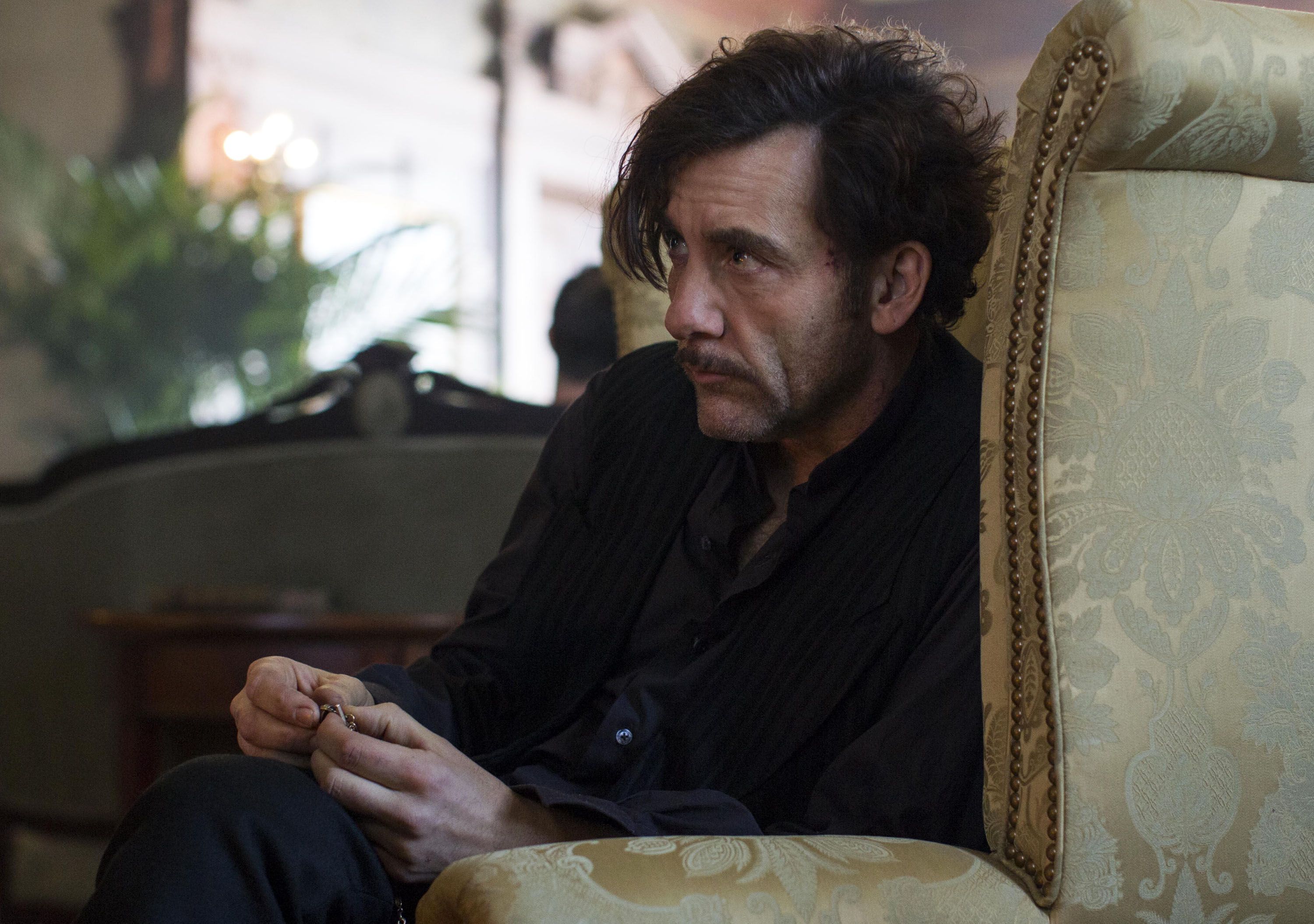 Created by: Jack Amiel and Michael Begler
Cast: Clive Owen, Andre Holland, Jeremy Bobb, Juliet Rylance, Eve Hewson, and Michael Angarano
If you're a fan of Steven Soderbergh and have never seen The Knick, now's the time to catch up on one of the best things he's ever done. The Ocean's filmmaker directed every episode of this two-season series, which is set in 1900 New York City and revolves around a surgeon who, with his team, is trying to push the boundaries of modern medicine. This is a visceral "medical drama" unlike any you've seen before, as Sodberbergh puts you right in the middle of the action while Clive Owen gives one of his best performances as a genius hindered only by his self-sabotage. Be forewarned, however, that the surgery scenes are extremely graphic. - Adam Chitwood
Hacks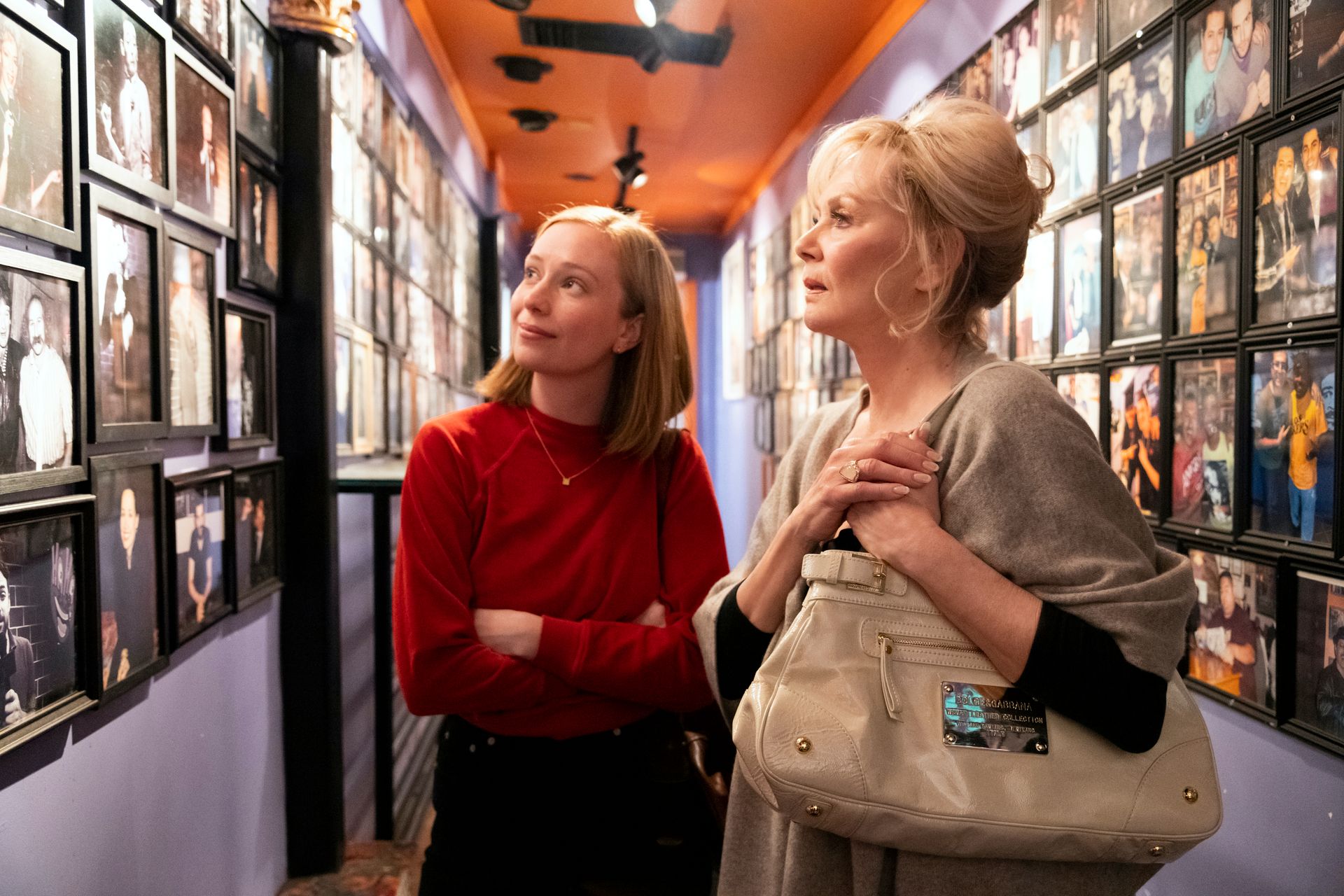 Created by: Lucia Aniello, Paul W. Downs, and Jen Statsky
Cast: Jean Smart, Hannah Einbinder, and Carl Clemons-Hopkins
If you're into the idea of a female-fronted comedy series set within the stand-up comedy world that tackles the generational divide between Gen Z/Millennials and Boomers and stars one of the best actresses of all time, then check out Hacks. The series hails from the creators of Broad City but is quite a bit more grounded than that show, as it revolves around a twentysomething burgeoning comedy writer (Hannah Einbinder) who gets "cancelled" for a tweet and is forced to take the only job available: working with a once-famous TV star and standup (Jean Smart) who's now doing regular gigs in Las Vegas for a much older crowd. The chemistry and interplay between Einbinder and Smart is brilliant and hilarious, and the show is able to smoothly switch from biting dark comedy and wit to raw emotion on a dime, with Smart giving a phenomenal performance as a woman who's been through the ringer and has found a way to survive (and thrive). This HBO Max original is really funny, but it's also got a lot of heart and a really compelling serialized story – and it's already been renewed for Season 2. – Adam Chitwood
Mare of Easttown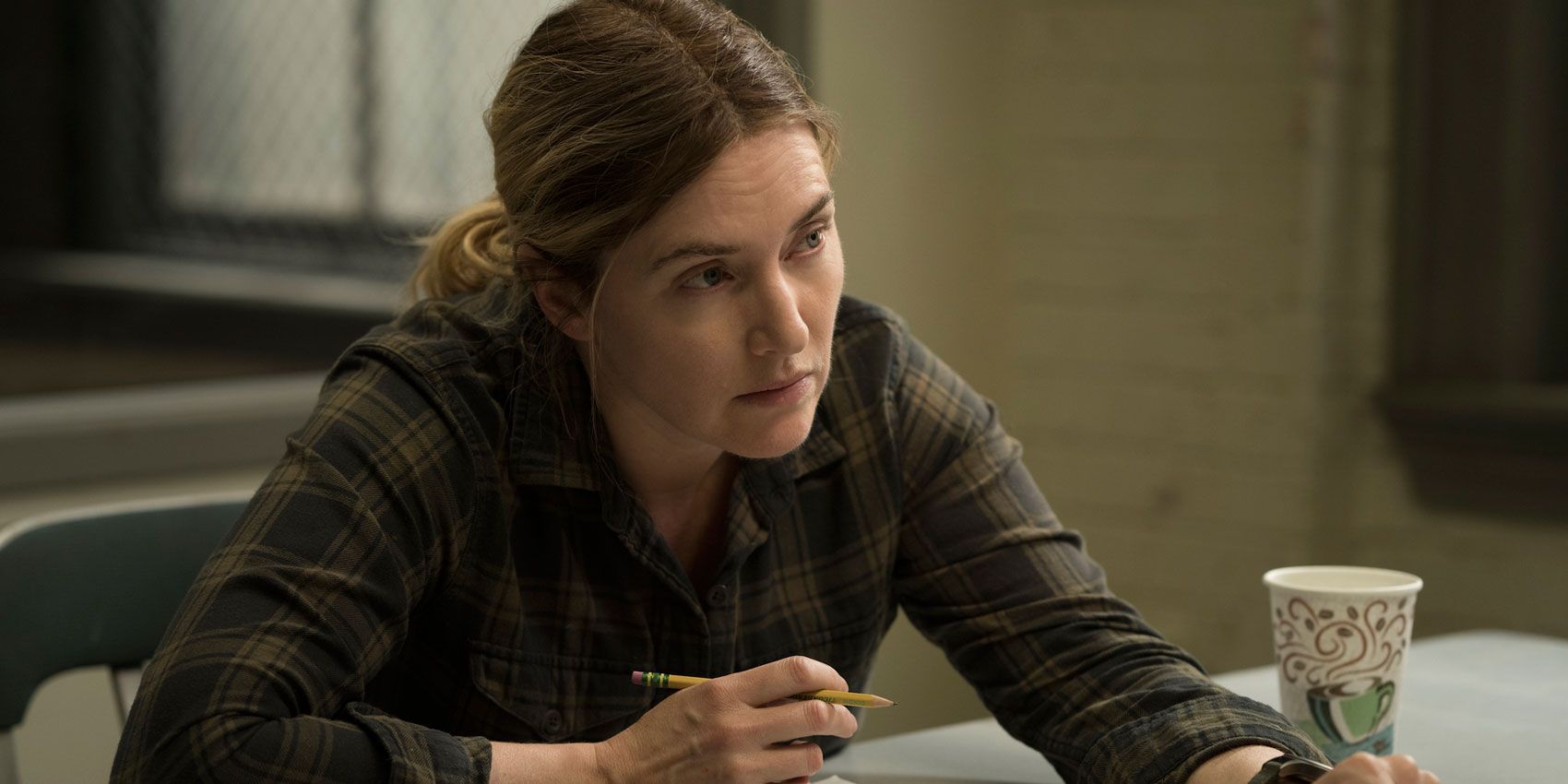 Created by: Brad Ingelsby
Cast: Kate Winslet, Evan Peters, Guy Pearce, Julianne Nicholson, Jean Smart, David Denham, Angourie Rice, and Cailee Spaeny
You surely saw the buzz surrounding HBO's limited series Mare of Easttown as it was airing in the spring of 2021, but if you didn't watch it, now's your chance. The seven-episode show was written entirely by Brad Ingelsby (The Way Back) and revolves around a quiet, strong-willed detective named Mare (Kate Winslet) who works in a small Pennsylvania town. The story kicks into gear when a young girl is murdered, and the backbone of the series is solving that mystery. But what sets Mare of Easttown apart from other murder mystery shows is how deep and complex and rich all the characters are, to the point that you care about what happens to every single one of them. Mare's own trauma drives her decisions throughout the series, and even the finale (which is hard to nail in shows like this) lands perfectly. It's simply one of the best murder mystery shows in recent memory, and well worth seven hours of your time. - Adam Chitwood
The Flight Attendant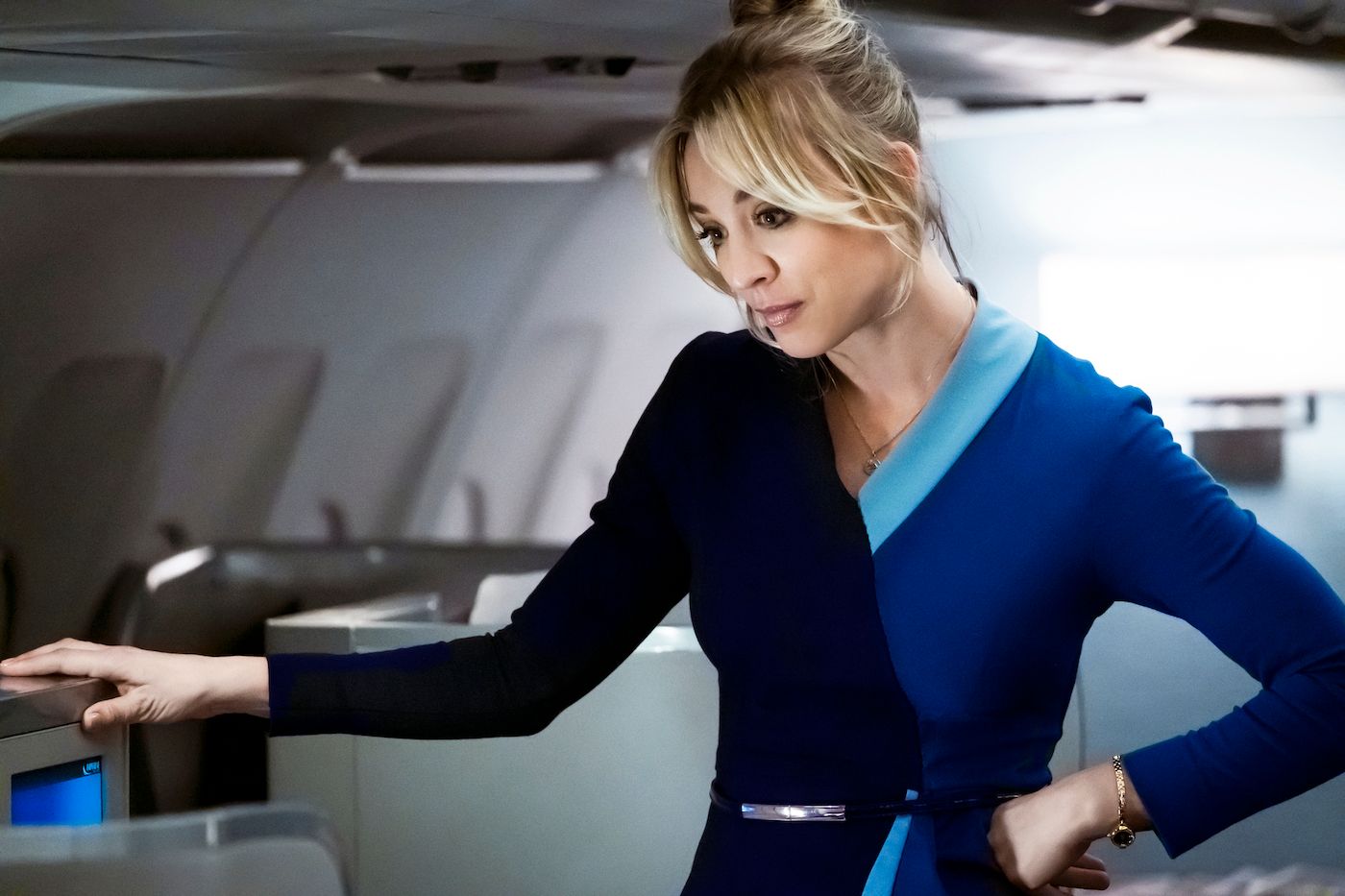 Created by: Steve Yockey
Cast: Kaley Cuoco, Michiel Huisman, Rosie Perez, Zosia Mamet, T.R. Knight, and Michelle Gomez
The Flight Attendant is not just the best HBO Max original series thus far, it's one of the best TV shows of 2020. It's a mystery-thriller whodunit with a strong character hook, as Kaley Cuoco plays a flight attendant who has a one-night-stand with one of her passengers, only to wake up the next morning to find his throat slit. Instead of calling for help, she cleans it up and gets the heck out of there, setting into motion a series of events that will put her and her friends and family in serious danger. But while the mystery is wildly compelling, the show also offers a strong character arc for Cuoco as she plays an alcoholic in denial. She spirals and battles her own demons while also fighting for her life and trying to unravel this mystery, and Cuoco is absolutely incredible in the role. This 7-episode limited series is a very easy – and satisfying! –binge-watch. – Adam Chitwood
Perry Mason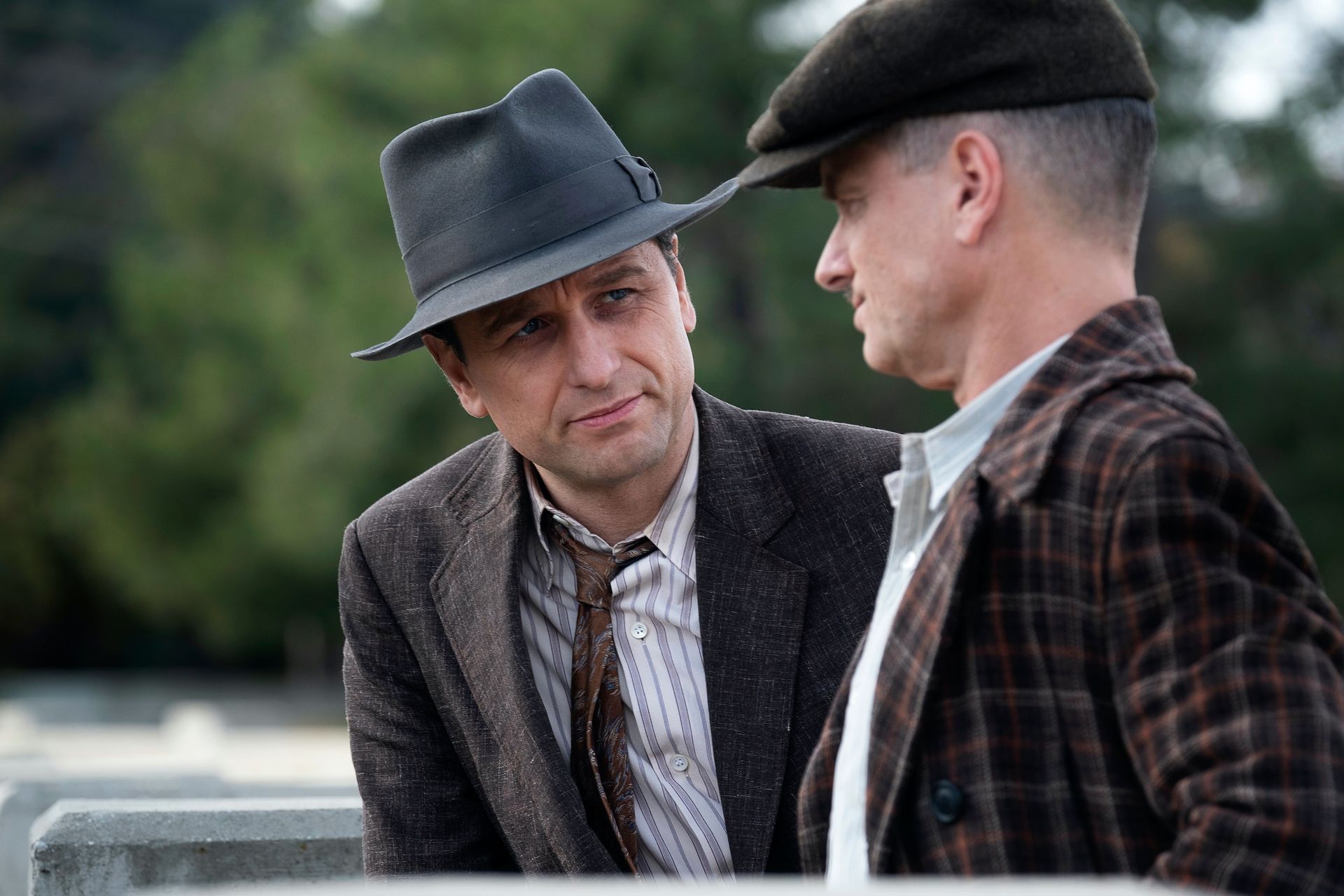 Created by: Rolin Jones and Ron Fitzgerald
Cast: Matthew Rhys, Tatiana Maslany, Juliet Rylance, Chris Chalk, Shea Whigham, and John Lithgow
If you're into film noirs, detective stories, and courtroom dramas, then HBO's spin on Perry Mason may be right up your alley. This new take on the iconic TV show presents an origin story of sorts for the titular lawyer, as Matthew Rhys plays Mason as a washed-up P.I. who, throughout Season 1, gets wrapped up in a mystery involving the murder of a child that leads him down some treacherous paths. The whole thing has the tone and atmosphere of a film noir a la Chinatown, and Rhys brings a quiet sadness to the titular role that makes Perry Mason tremendously empathetic. The show is half film noir and half courtroom drama, but it's all fascinating and packed with complex characters and terrifically cinematic cinematography, music, and production design. – Adam Chitwood
Raised by Wolves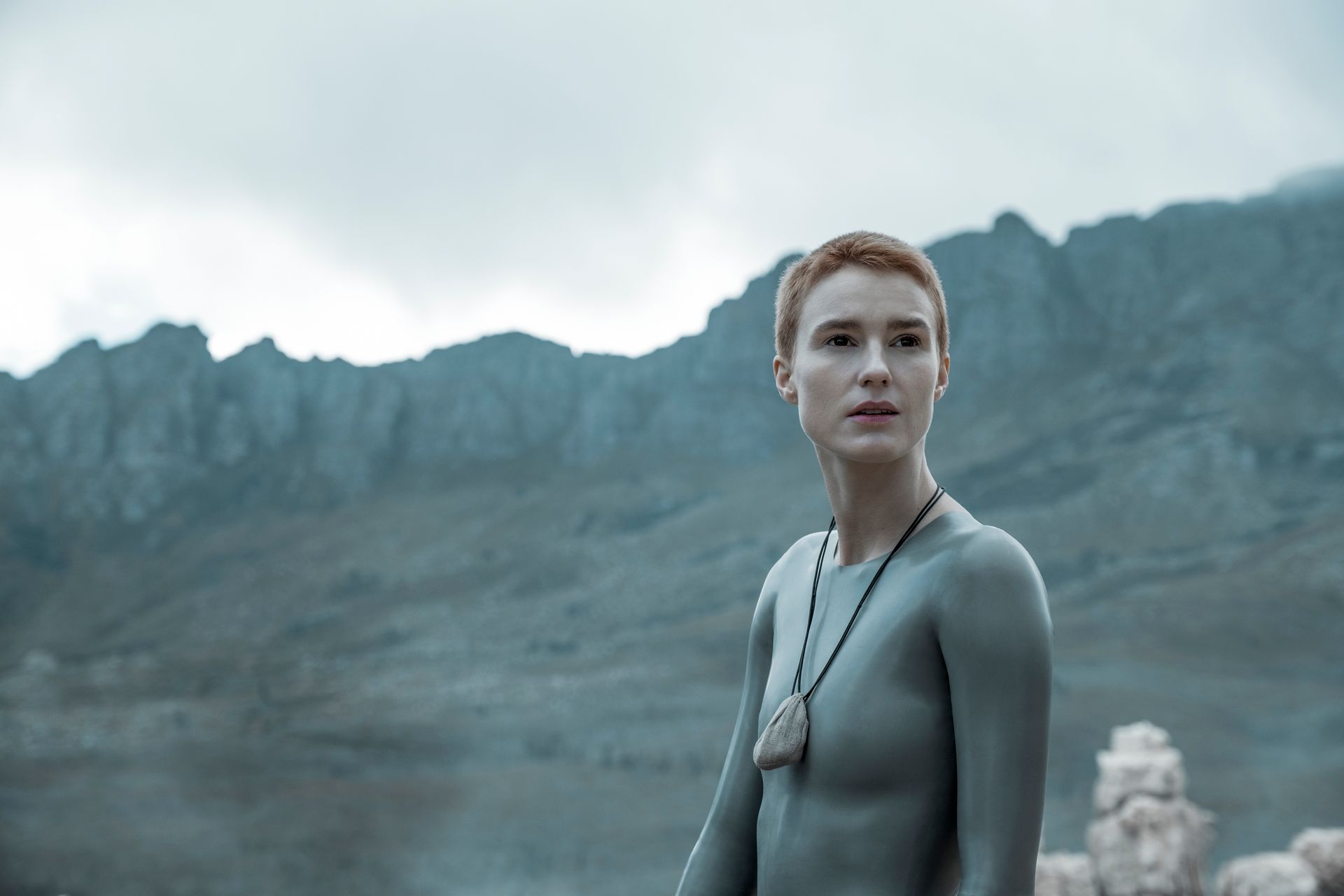 Created by: Aaron Guzikowski
Cast: Amanda Collin, Abubakar Salim, Winta McGrath, Travis Fimmel, Niamh Algar, and Felix Jamieson
You will know by the end of the first episode of Raised by Wolves whether this show is for you, but I can promise you one thing: you are not prepared for how insanely weird this sci-fi series gets. The Ridley Scott-directed pilot burns through a season's worth of story in one hour, as the show follows a pair of androids who land on a far-away planet with packed embryos and the stated mission of restarting humanity anew. A civil war between religious fanatics and atheists on Earth has turned our home planet into a barren wasteland, but surprises abound once these travelers arrive on this here planet and they learn that it may hold more secrets than they expected. This thing is wildly cinematic and unendingly compelling, and has already been renewed for a second season. Fans of hard sci-fi and Scott's Alien films will find much to love. – Adam Chitwood
The West Wing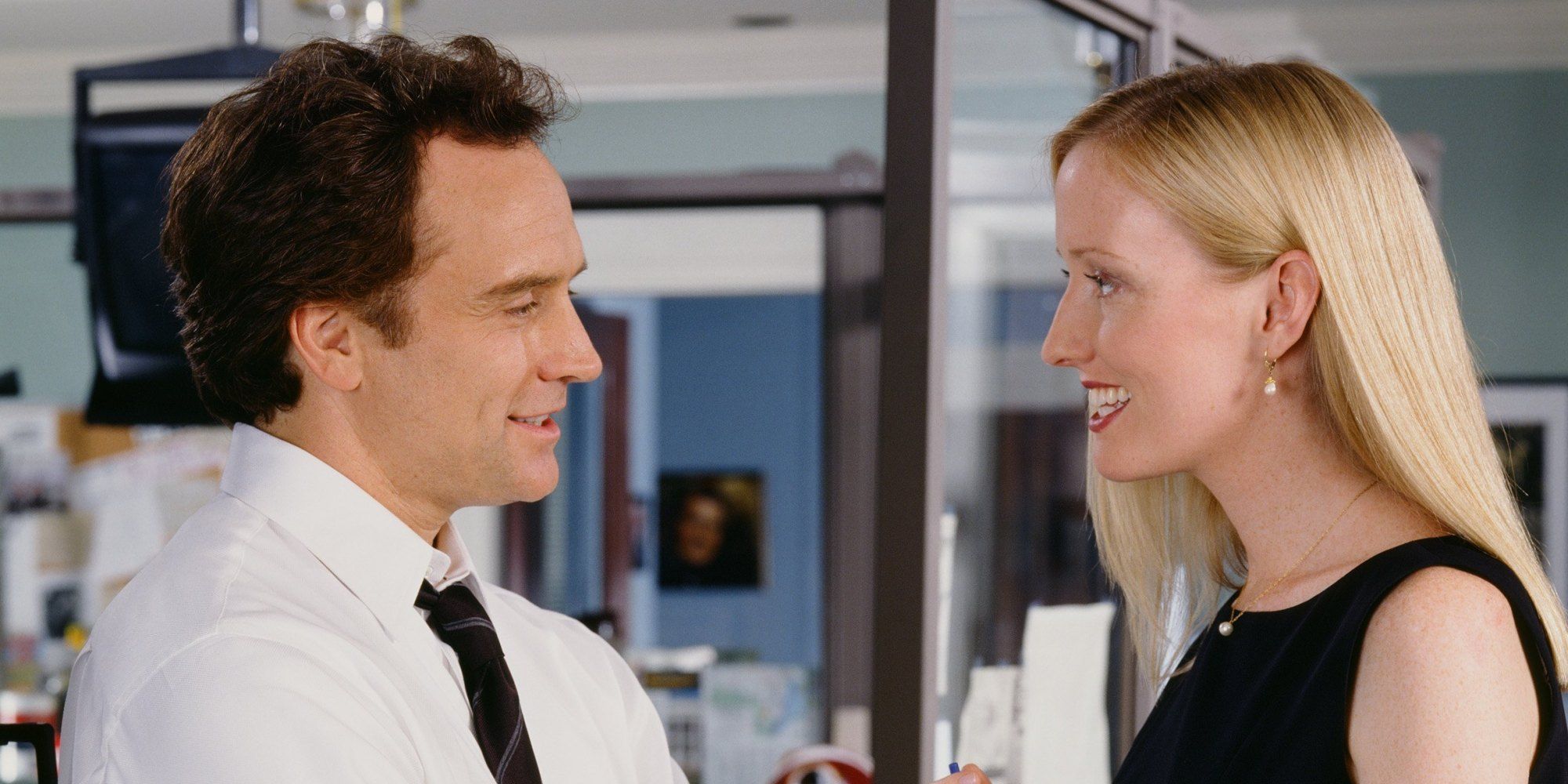 Created by: Aaron Sorkin
Cast: Martin Sheen, Bradley Whitford, Allison Janney, Rob Lowe, John Spencer, Richard Schiff, Dule Hill, Elisabeth Moss, and Stockard Channing
The West Wing is one of the best and most enjoyable TV shows ever made, as it takes viewers inside the day-to-day operations of The White House with that iconic Aaron Sorkin touch. It's essentially the story of public servants trying to do the right thing day in and day out, and offers a more hopeful or optimistic view of the federal government than some might be anticipating. And while some aspects of the show have aged a bit, on the whole it holds up tremendously well – largely thanks to the incredible ensemble cast and Sorkin's brilliant scripts (he wrote every episode of the first four seasons). If you've never seen The West Wing, now's a great time to catch up with this joyous, compelling, largely feel-good drama. – Adam Chitwood
Silicon Valley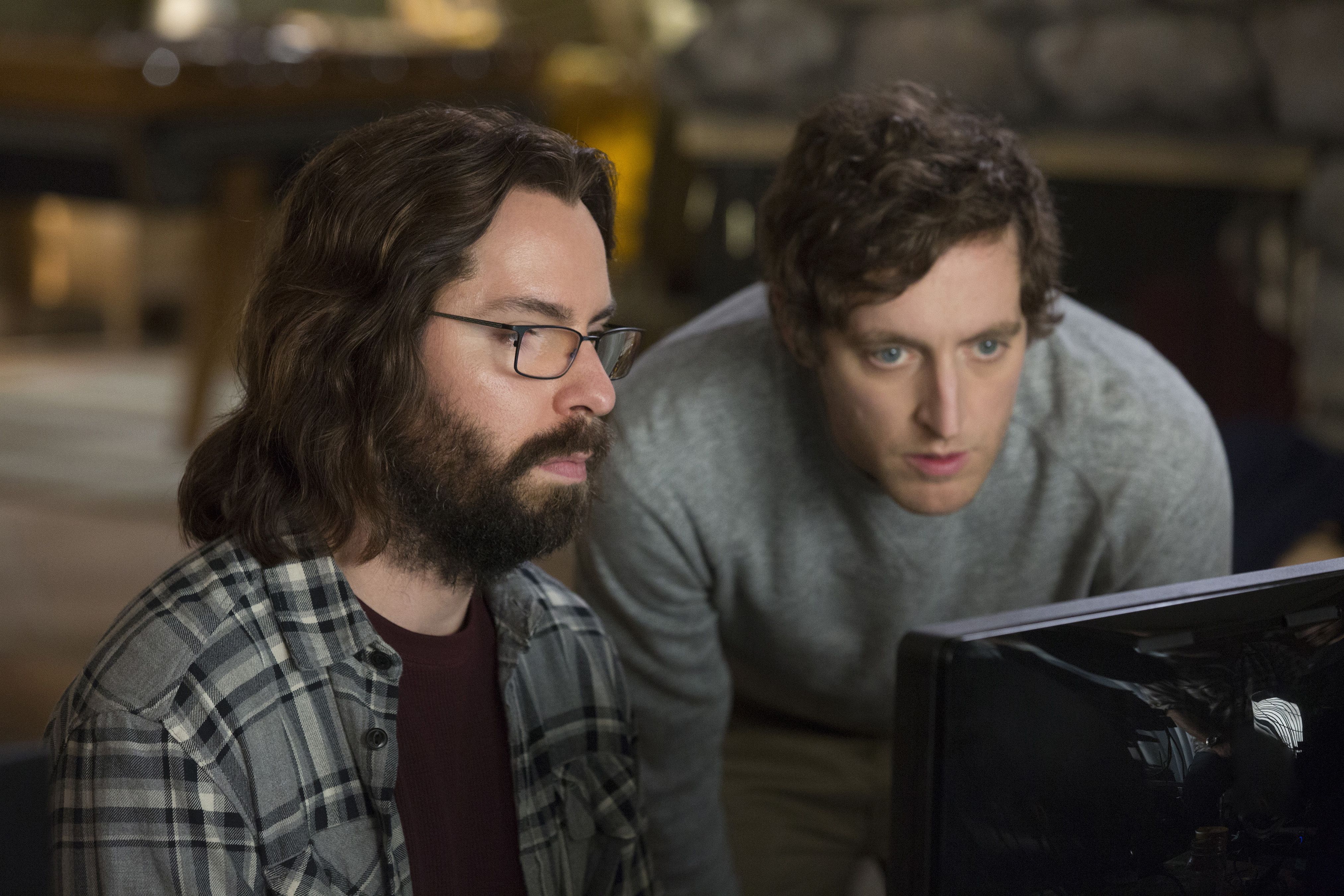 Created by: Mike Judge, John Altschuler, and Dave Krinsky
Cast: Thomas Middleditch, Kumail Nanjiani, Martin Starr, Josh Brener, Zach Woods, Suzanne Cryer, Jimmy O. Yang, and T.J. Miller
One of the best HBO comedies of the last decade, Silicon Valley is a brilliant, hilarious six-season satire of the gig economy and the boon of Big Tech. The show begins at a Google-like company where a lowly employee (played by Thomas Middleditch) stumbles upon a game-changing idea and decides to start his own start-up. Over the course of six seasons, the small staff of this start-up navigate the challenging, hypocritical world of tech in Silicon Valley, all while the writers take sharp aim at companies like Google and Apple. – Adam Chitwood
South Park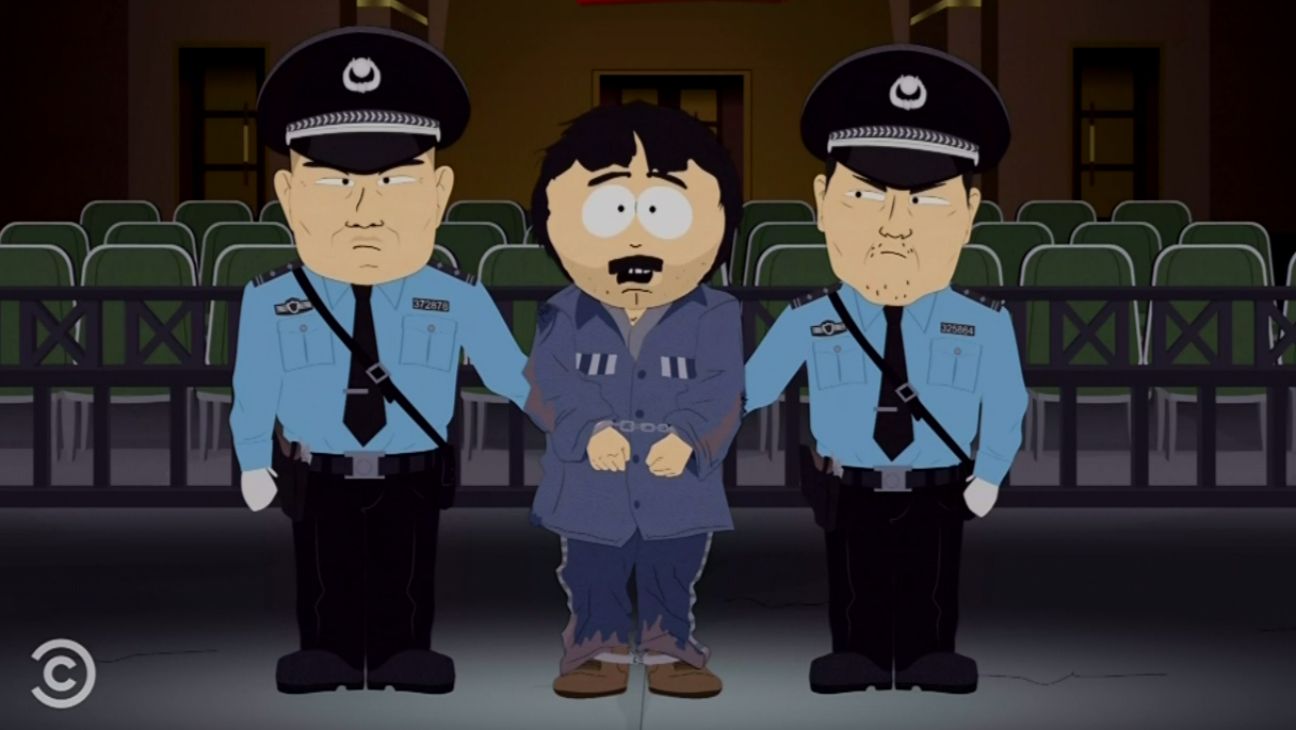 Created by:Trey Parker and Matt Stone
Cast:Trey Parker and Matt Stone
It's insane that not only hasSouth Parkbeen on the air since 1997, butTrey ParkerandMatt Stonehave been the creative voices in charge of the series ever since. Usually a creator will leave for greener pastures and the show becomes a shell of its former self (see:Family Guy,The Simpsons), but not withSouth Park. As a result, this Comedy Central series' signature brand of off-color humor and social commentary has continued to evolve over the years, tackling various major issues, trends, and presidencies. –Adam Chitwood
Love Life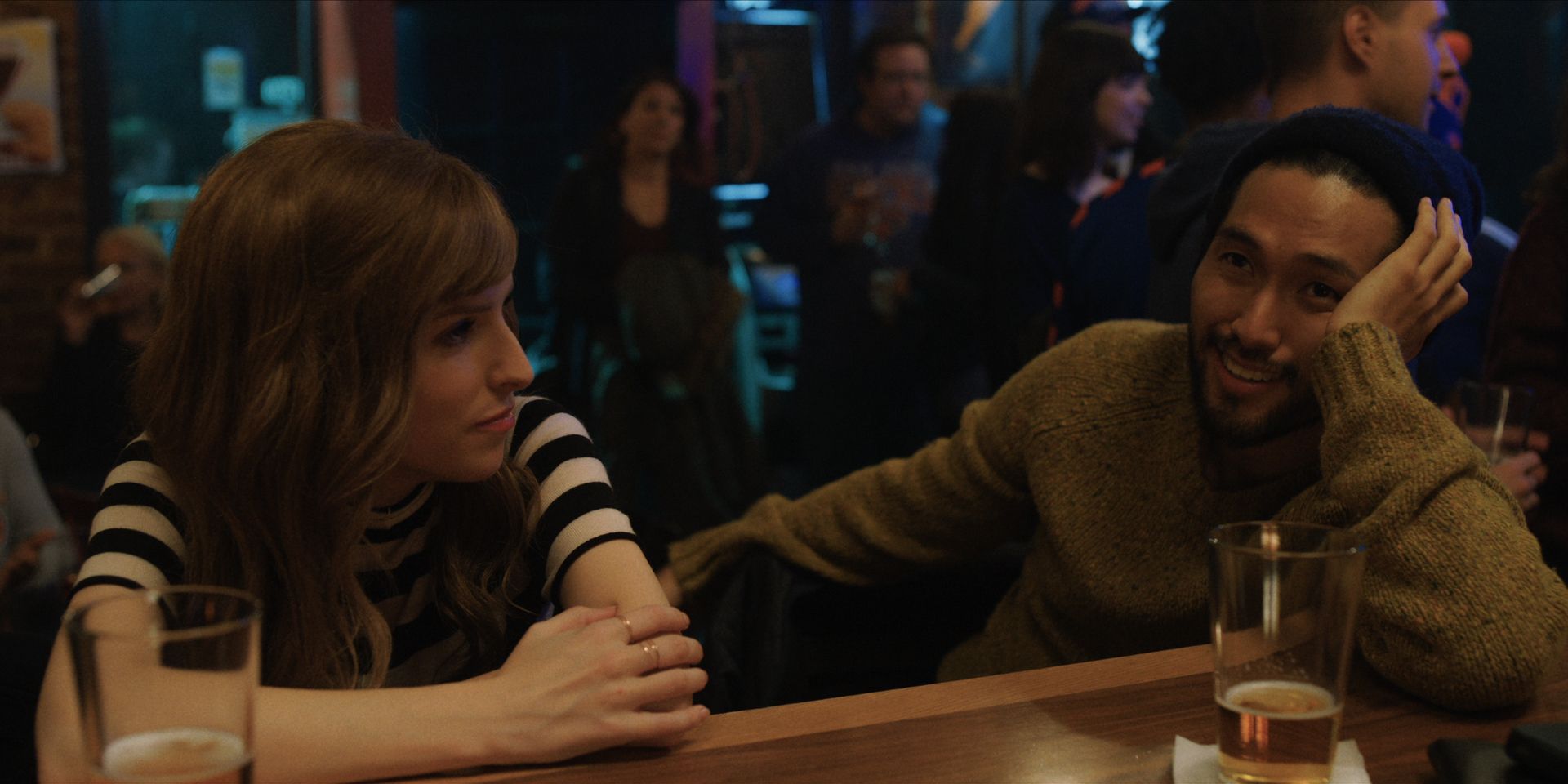 Created by: Sam Boyd
Cast: Anna Kendrick, Zoë Chao, Peter Vack, Sasha Compere, Lesley Manville
Anna Kendrick, over the years, has played a lot of characters who have trouble finding love, but the HBO Max flagship scripted series Love Life is singularly obsessed with her romantic woes. Each episode of the series executive produced by Paul Feig zeroes in on one of Darby's (Kendrick) relationships as a young single woman living in New York. Describing the show as "a millennial Sex and the City" is a bit reductive, and also undercuts the charms of Kendrick's performance and the premise, which promises an anthology-style structure, with each season focusing on a new protagonist. This means that Love Live will escape the hardest part of doing a romantic comedy TV show — every season can have a happy ending. – Liz Shannon Miller
Looney Tunes Cartoons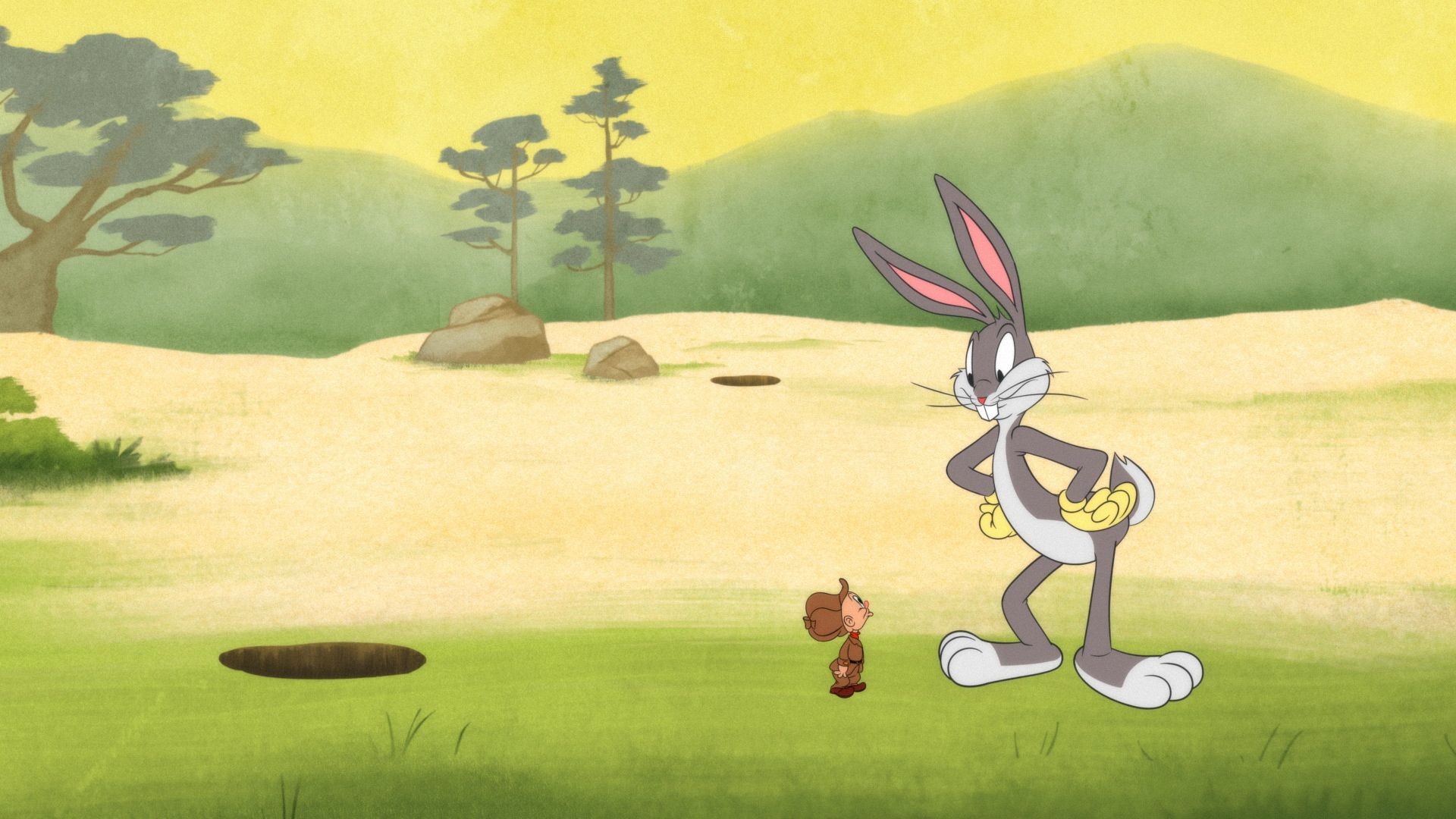 Executive producers: Pete Browngard, Sam Register
Cast: Eric Bauza, Jeff Bergman, Bob Bergen
Bugs, Daffy, Elmer and the gang are all back for what, on the surface, looks like a return to the classic hand-drawn animated shorts. But the writing of this HBO Max seires has been updated just enough to reflect the modern era, while also remaining true to the spirit of the original characters. For those who loved the golden era of the series, Looney Tunes Cartoons delivers an appealing balance of nostalgia and originality. And an entire new generation of animation fans will have the opportunity to discover the anarchic joys of this iconic signature. – Liz Shannon Miller
Legendary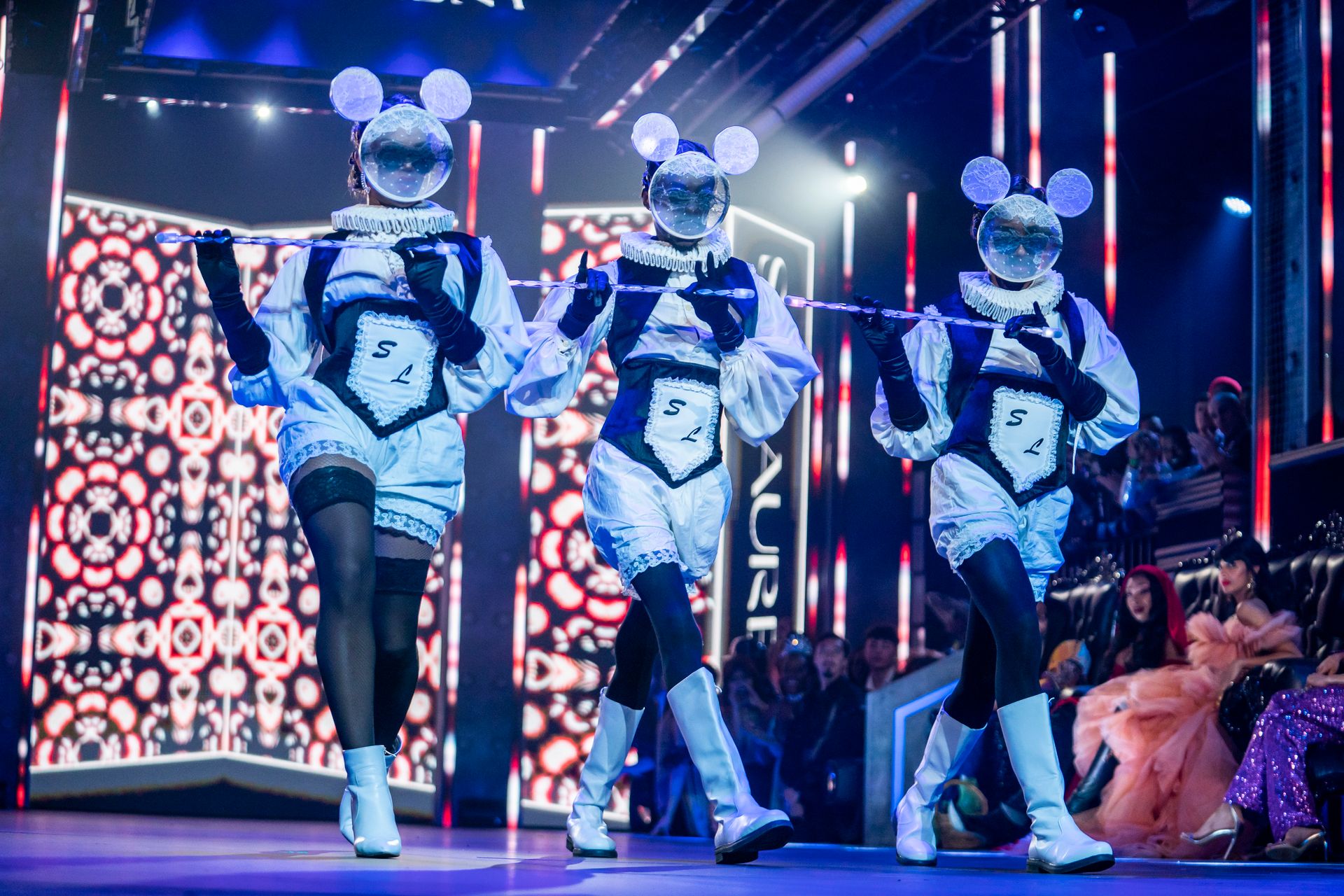 Showrunners: Jane Mun and Josh Greenberg
Cast: MC Dashaun Wesley, DJ MikeQ, Law Roach, Jameela Jamil, Leiomy Maldonado, Megan Thee Stallion
Between RuPaul's Drag Race and Pose, ballroom culture has never been more prominent or popular, and fans of either (or both) of those shows will relish this reality competition series, which pits "houses" against each other to win the title of "Superior House." Even if you've never seen Paris Is Burning, host Dashaun Wesley and the judging panel are there to explain the nuances of the scene, and the outrageous outfits and incredible dancing each team puts on display will captivate you. – Liz Shannon Miller
The Not Too Late Show With Elmo
Created by: Sesame Workshop
Cast: Elmo
The last time puppets were seen hosting a talk show, it was ABC's ill-fated The Muppets reboot. But Up Late With Miss Piggy was a show-within-a-show — The Not Too Late Show With Elmo, meanwhile, is pure bite-sized talk show fun, with everyone's favorite furry three-and-a-half-year-old welcoming Jimmy Fallon, The Jonas Brothers, Kacey Musgraves, John Mulaney, Lil Nas X, and more to join him for very short periods of time. The format is simple and just adult enough to make the series fun family viewing, especially if you're a Sesame Street fan looking for a touch of whimsey in chaotic days. – Liz Shannon Miller
Barry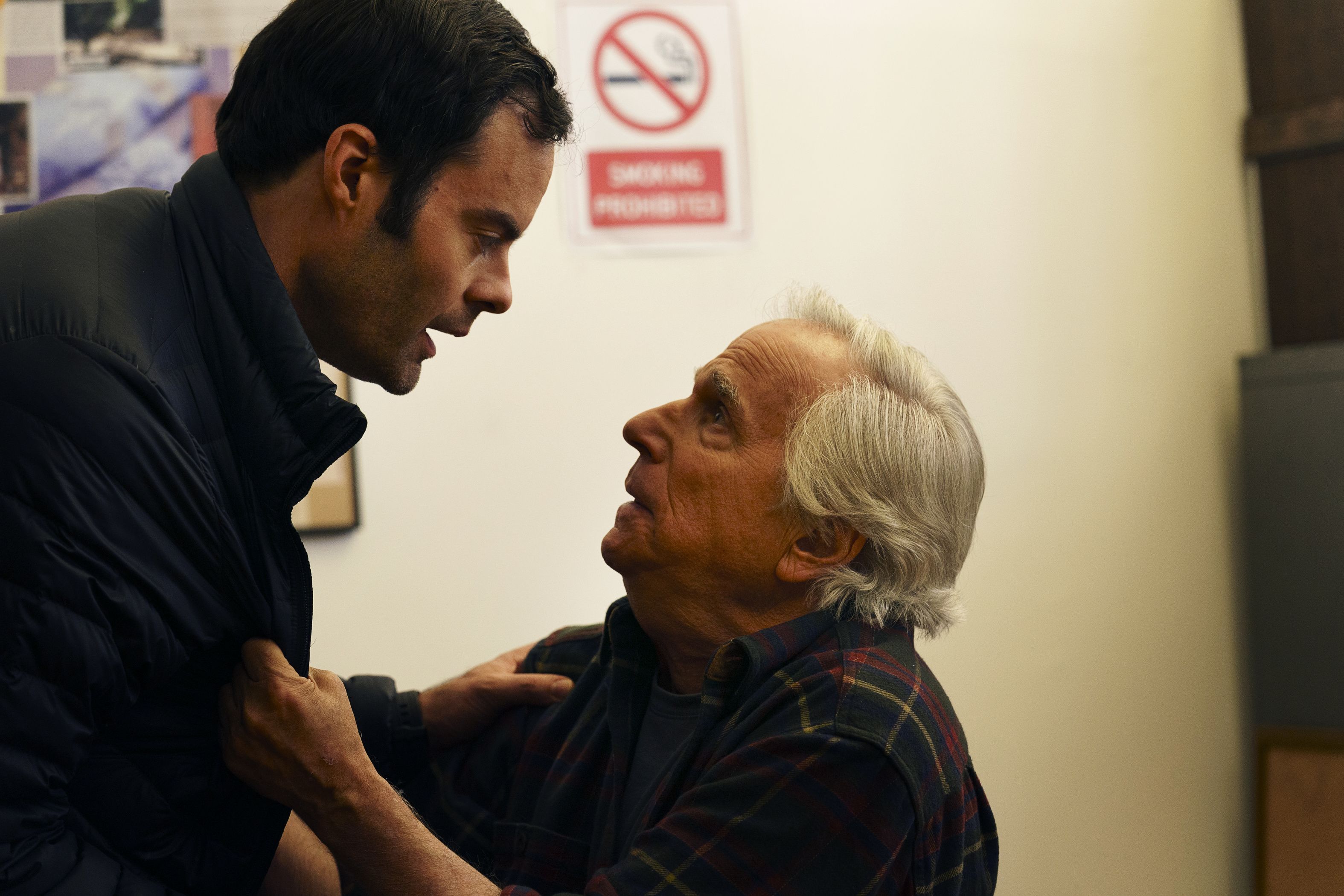 Created by: Bill Hader and Alec Berg
Cast: Bill Hader, Henry Winkler, Sarah Goldberg, Stephen Root, and Anthony Carrigan
We knew Bill Hader was funny, but the SNL veteran's HBO series Barry proves he's an incredible filmmaker to boot. Created by Hader and Alec Berg (Silicon Valley), the half-hour series stars Hader as a hitman who decides he's done with killing people and wants to become an actor instead. He starts taking classes in Los Angeles from a washed up, semi-egotistical actor named Gene Cousineau (Henry Winkler), but finds that leaving the hitman game behind is easier said than done. Dryly funny, violent, and surprisingly emotional, Barry is a show that defies description other than "it's phenomenal." It's not necessarily a drama, not necessarily a comedy. It's just damn good storytelling, with Hader directing some of the best/funniest/most impressive episodes of TV in recent memory. - Adam Chitwood
Bored to Death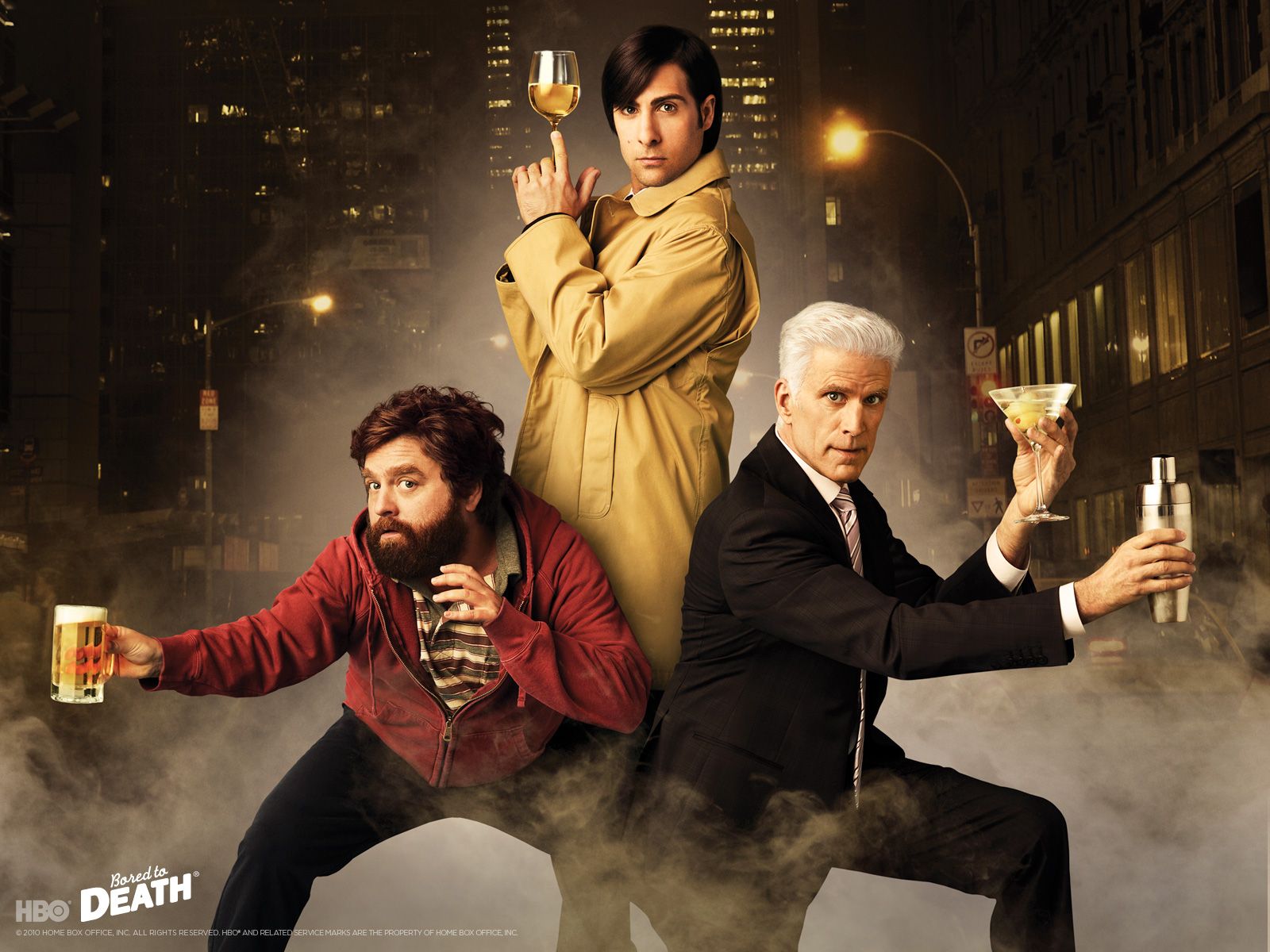 Created by: Jonathan Ames
Cast: Jason Schwartzman, Zach Galifianakis, Ted Danson, Heather Burns
Trust Jonathan Ames to never do anything normally. Bored To Death, created by the author, is ostensibly a comic take on classic private detective tropes, but with the twist that Jason Schwartzman is "playing" a struggling writer named Jonathan Ames who happens to do some investigating as a side business. Add in the fact that his best friends are played by Zach Galifianakis and Ted Danson, and you know you're in for a very specific sort of vibe here. Perhaps the best way to describe it is this: Enjoy this one after a trip to your local dispensary for supplies. – Liz Shannon Miller
Carnivàle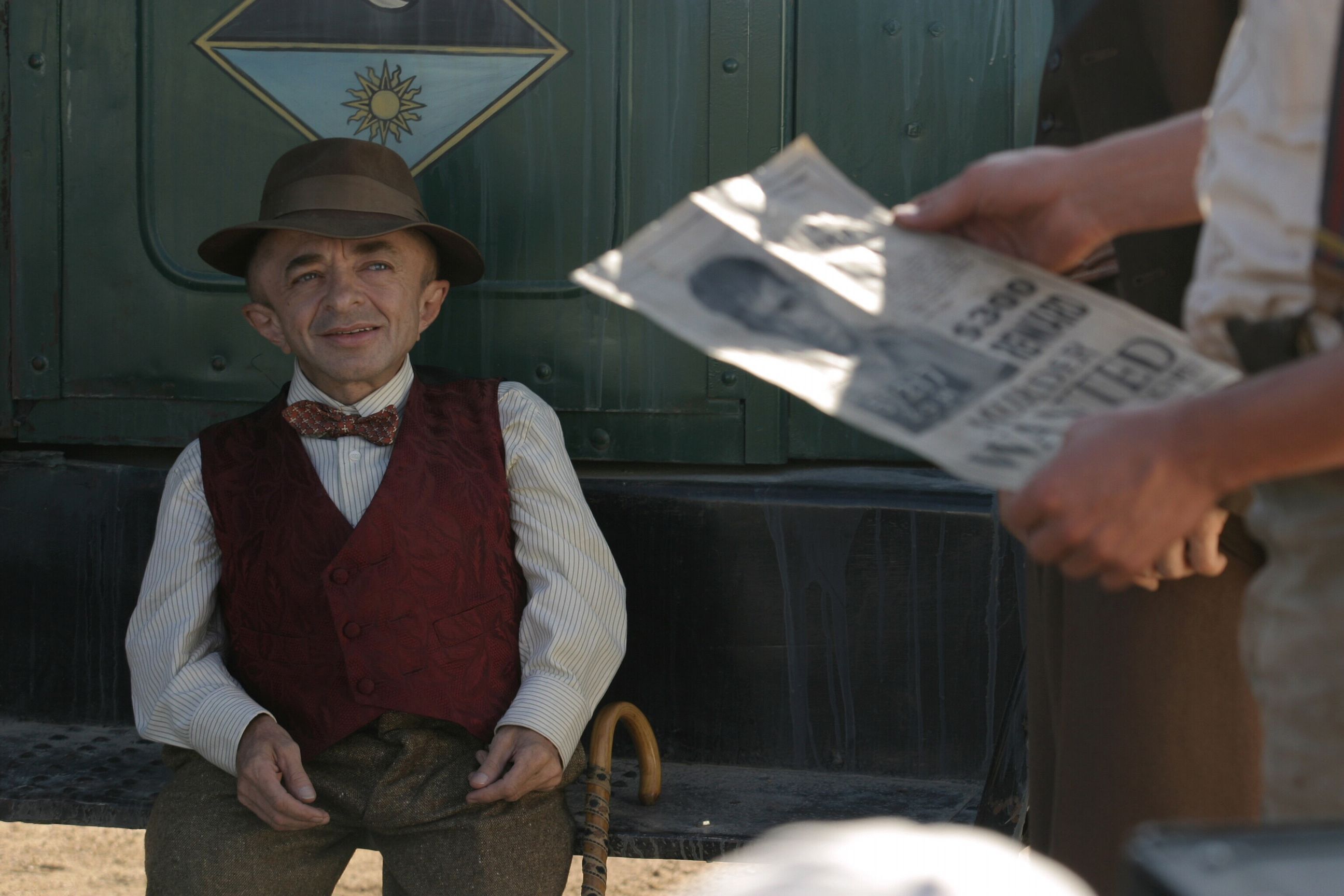 Created by: Daniel Knauf
Cast: Michael J. Anderson, Adrienne Barbeau, Patrick Bauchau, Clancy Brown, Debra Christofferson, Tim DeKay, Clea DuVall, Cynthia Ettinger, John Fleck, Carla Gallo, Toby Huss, Amy Madigan, Diane Salinger, Nick Stahl, Karyne Steben, Sarah Steben, Brian Turk, Ralph Waite
It's been 15 years since Carnivàle went off the air, and we are still not exactly sure what the hell this show was about. However, we knew we wanted to keep watching The series started off like any other prestige HBO period drama might, an impeccably made look at a 1930s traveling show populated by society's outsiders. But that was just surface dressing for creator Daniel Knauf's master plan: a supernatural story about the battle between good and evil, with apocalyptic repercussions. It was a ride not properly appreciated in its time, but will still leave you spinning today. – Liz Shannon Miller
from Collider - Feed https://ift.tt/2TsKrU7
via
IFTTT